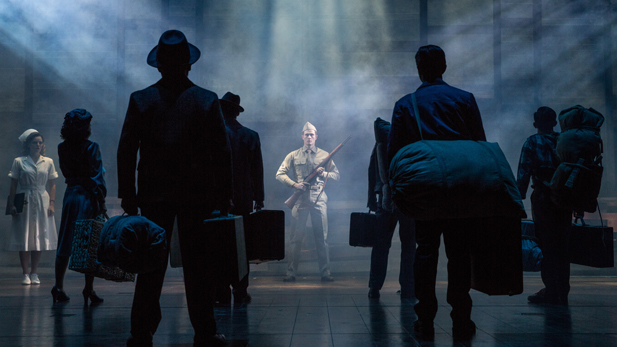 From the Broadway production of "Allegiance"

Matthew Murphy
Featured on the December 9th, 2016 edition of ARIZONA SPOTLIGHT with host Mark McLemore:
George Takei has found life after Star Trek as one of the internet's most popular social media voices. Fathom Events presents Takei's Broadway musical Allegiance, about the internment of Japanese-Americans in prison camps during World War II, in more than 500 theaters across the nation December 13th, including thirteen locations in Arizona. Mark talks with George Takei about why the play's message is important for today's audiences...

Vanessa Barchfield takes us to an urban farm in Tucson that's doing a lot more than growing organic vegetables…

And, Southern Arizona is made up of many voices; some are heard more often than others. Listen to the harmonious sound of a Tucson group that is changing lives through music, The Reveille Men's Chorus....
ARIZONA SPOTLIGHT airs every Friday at 8:30 am and 6:00 pm and every Saturday at 5:00 pm on NPR 89.1 FM / 1550 AM.
MORE:
Arizona
,
Arizona Spotlight
,
Arts and Life
,
Culture
,
Entertainment
,
Events
,
History
,
LGBT
,
Music
,
People and Places
,
Tucson