Hear a father and daughter, Ron Shoopman and Brandi Dignum, talk about the business side of education.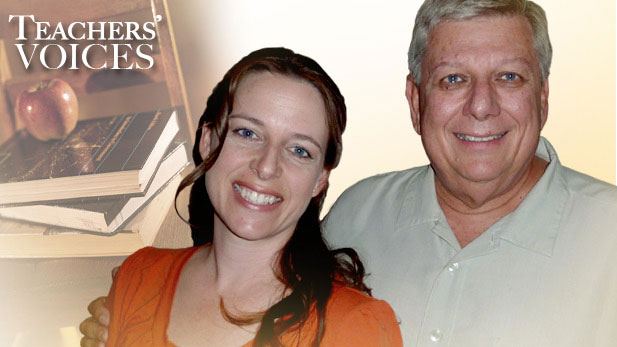 Teachers' Voices: Brandi Dignum and Ron Shoopman

AZPM
Brandi Dignum with her father Ron Shoopman
Now more than ever, shrinking budgets for education have created the need for new partnerships between educators and the business community.
Ron Shoopman and his daughter Brandi Dignan are in a unique position to recognize the interdependence of creating a well-educated workforce to drive Tucson's financial future.
Ron, is a retired Brigadier General, USAF, and president of the Southern Arizona Leadership Council. Brandi is a music teacher at Richardson Elementary in the Flowing Wells School District. This year Brandi was selected as the 2010-11 Teacher of the Year at Richardson Elementary, and is one of 3 finalist representing the Flowing Wells School District in the statewide Arizona Teacher of the Year Program.
To hear more stories, visit the Teachers' Voices archive.
(Funding for the production of Teachers' Voices is provided by Wells Fargo and the University of Arizona College of Education. The series is produced by Matt Felix for Arizona Spotlight.)