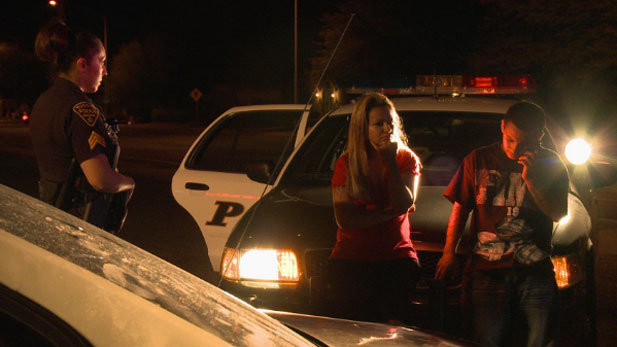 Tucson Police Department sergeant in a traffic stop.

AZPM Staff
Tucson's crime rate has been decreasing nearly every year since 2003. Still, on average, more than 100,000 crimes are committed in Tucson every year. To most quickly and appropriately deal with these crimes the Tucson Police Department has divided the city five geographical divisions: downtown, east, west, south, and midtown, where TPD Sergeant Maria Hawke is stationed.
Sergeant Maria Hawke, Tucson Police Department (VIDEO: azpm)
The Tucson Police Department announced on September 30, 2010 that it was awarded a $12.3 million grant from the U.S. Justice Department to pay for the salaries of 50 officers. According to Police Chief Roberto Villaseñor this money will pay the salaries and benefits for three years, the department will pay for a fourth year. There are currently 976 sworn officers on the force.