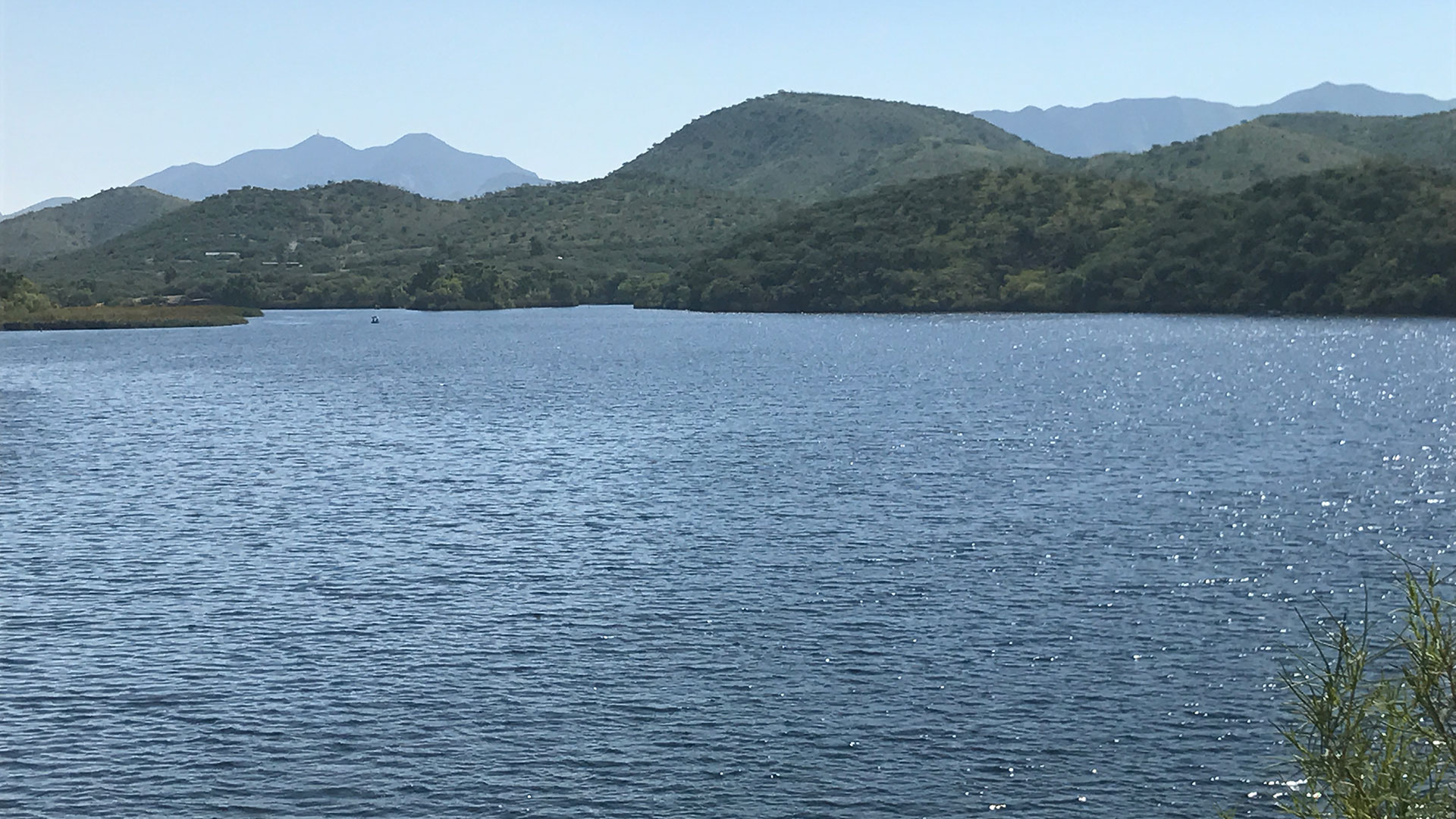 Patagonia Lake encompasses about 265 acres in its namesake park in Santa Cruz County.
Tony Paniagua, AZPM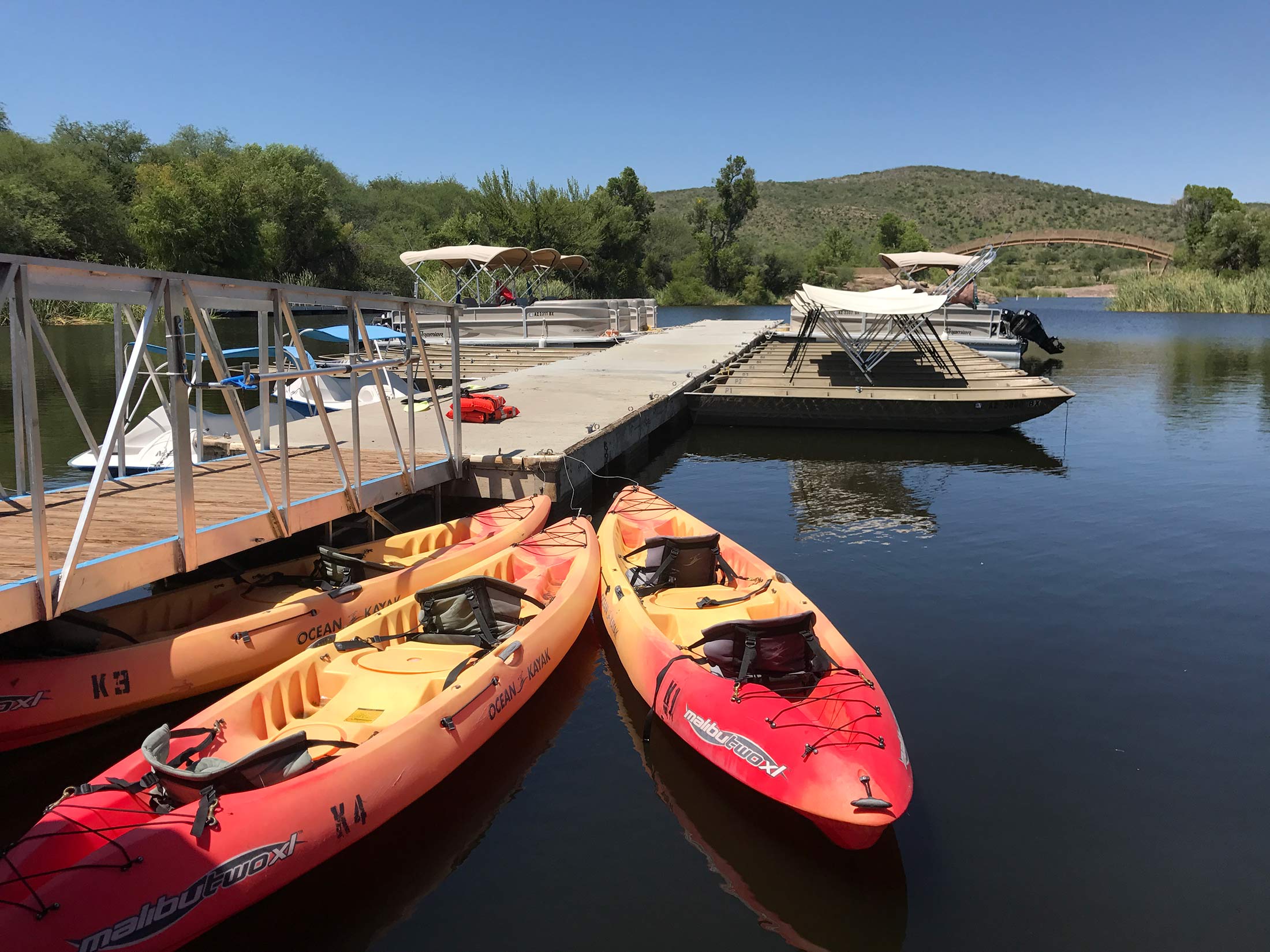 VIEW LARGER Visitors to the lake can rent kayaks and other ways of exploring the water.

Tony Paniagua, AZPM
Several inches of rain this summer, especially in July, have replenished a reliable spot for fishing, boating and other recreational opportunities in southeast Arizona.
Patagonia Lake State Park is named for the man-made lake that was built by surrounding property owners in the 1960s but later changed hands, and opened as a state park in 1975.
Park manager Colt Alford said the monsoon's precipitation has increased the amount of water in the lake, which is fed by runoff and Sonoita Creek.
"This year at Patagonia Lake we had an excellent monsoon season. We had over 10 inches of rain in July alone and it brought our level up over three feet for the month of July," Alford said.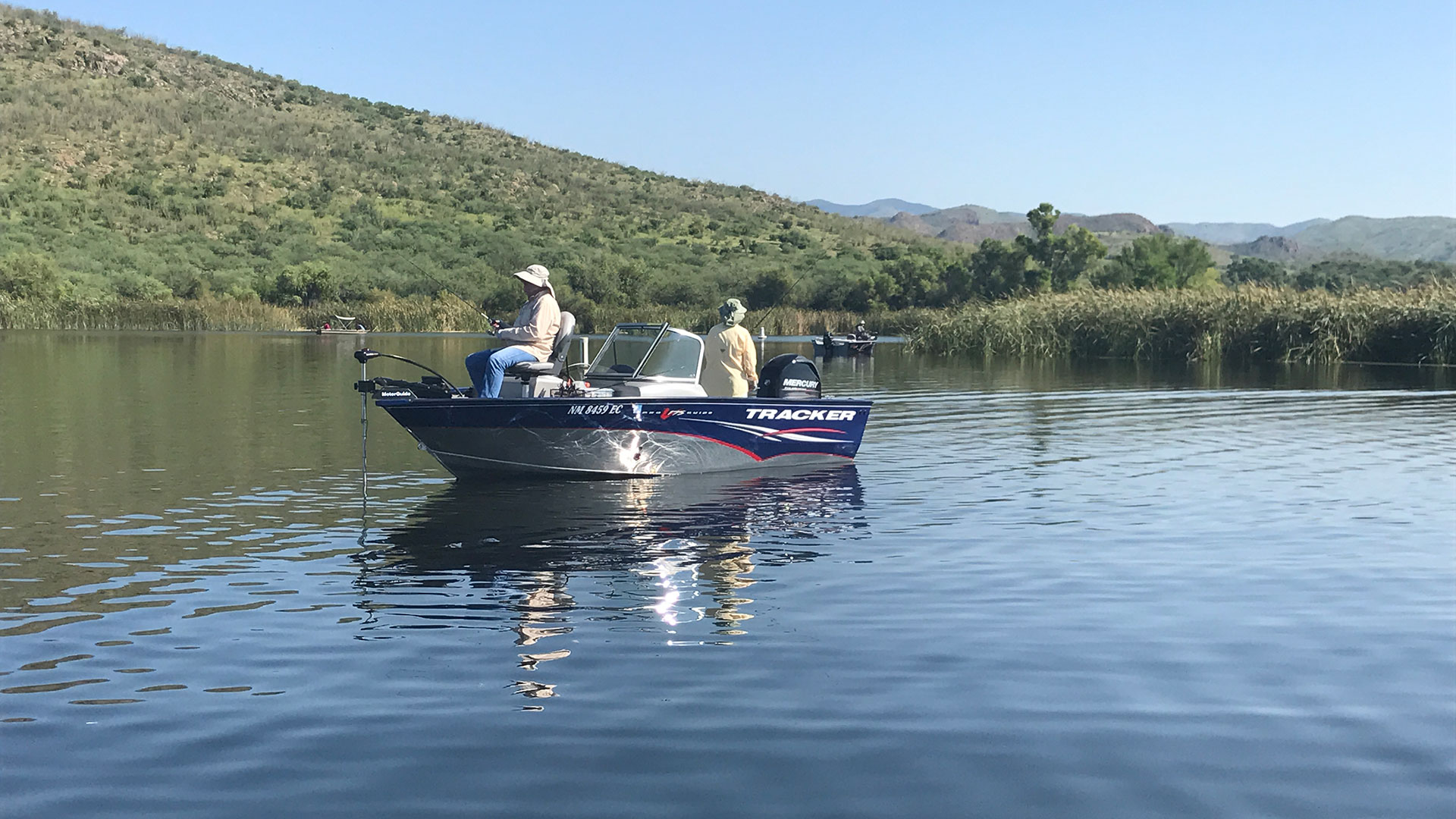 Fishing is one of the most popular activities at Patagonia Lake State Park.
Tony Paniagua, AZPM
The lake is home to various species of fish including large mouth bass, channel catfish, and bluegill.
The area has also recorded numerous bird and mammal species such as mountain lions, coatimundi, the elegant trogon and herons.
Arizona's monsoon officially runs from June 15 to September 30 but most of the rain typically falls in July and August.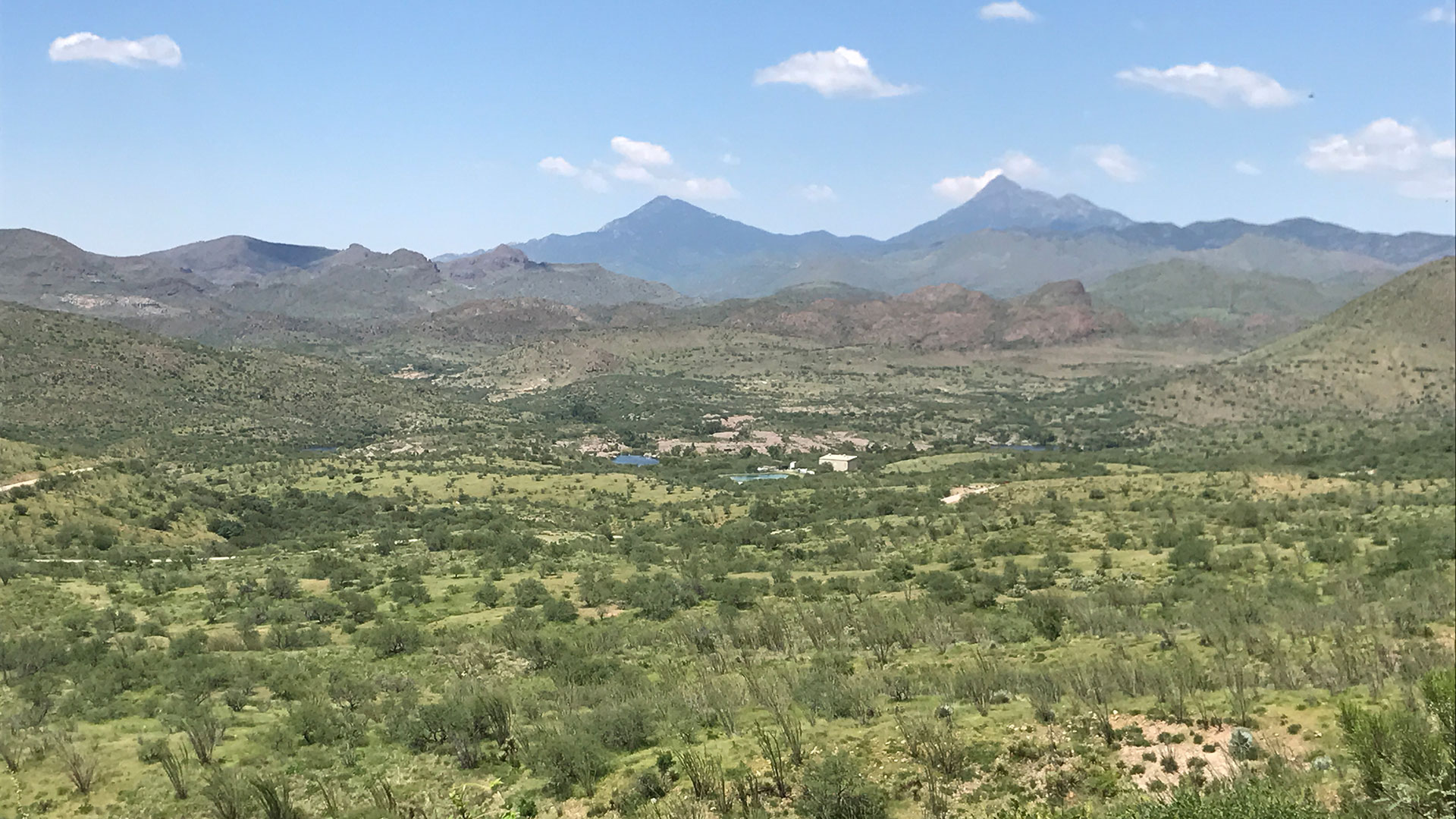 Patagonia Lake State Park and surrounding protected areas provide habitats for many species of wildlife.
Tony Paniagua, AZPM