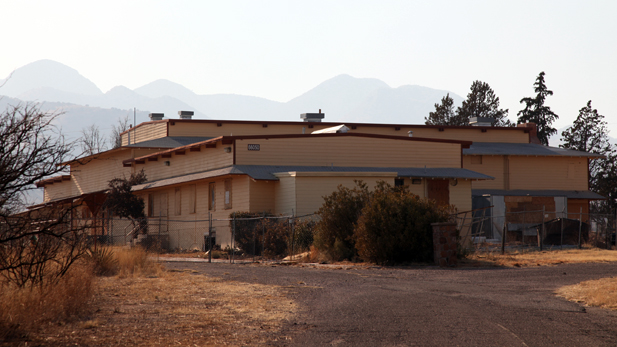 Before SWABS took it on as their mission, the Mountain View Colored Officers' Club was slated for demolition.

Gisela Telis
The Army has accepted a proposal from the National Trust for Historic Preservation to rehabilitate the Mountain View Colored Officers' Club at Ft. Huachuca in Sierra Vista.
The club is one of two World War Two buildings still standing that were built exclusively for African-American soldiers to use.
The club was built in 1942 and was considered the social center for African-American soldiers. At the time, the Army was still segregated.
Through its history it hosted Lena Horne, Count Basie, and Duke Ellington. Boxer Joe Lewis came to the club to train. The ring the "Brown Bomber" used destroyed in 1954, but a plaque marks the location.
The proposal allows the National Trust to raise private funds to restore the building and open it for use once again.
Reopening the club would help the Army post because it could serve nearly the same function as it did during World War Two.
"Things like events, meetings, recreational activities, performance, restaurant, club, bar, and really kind of a social center. That's what it was," said Christina Morris with the Trust.
The building has not been used by Ft. Huachuca since 1998.
In 2011, the Southwest Association of Buffalo Soldiers began efforts to restore the facility.