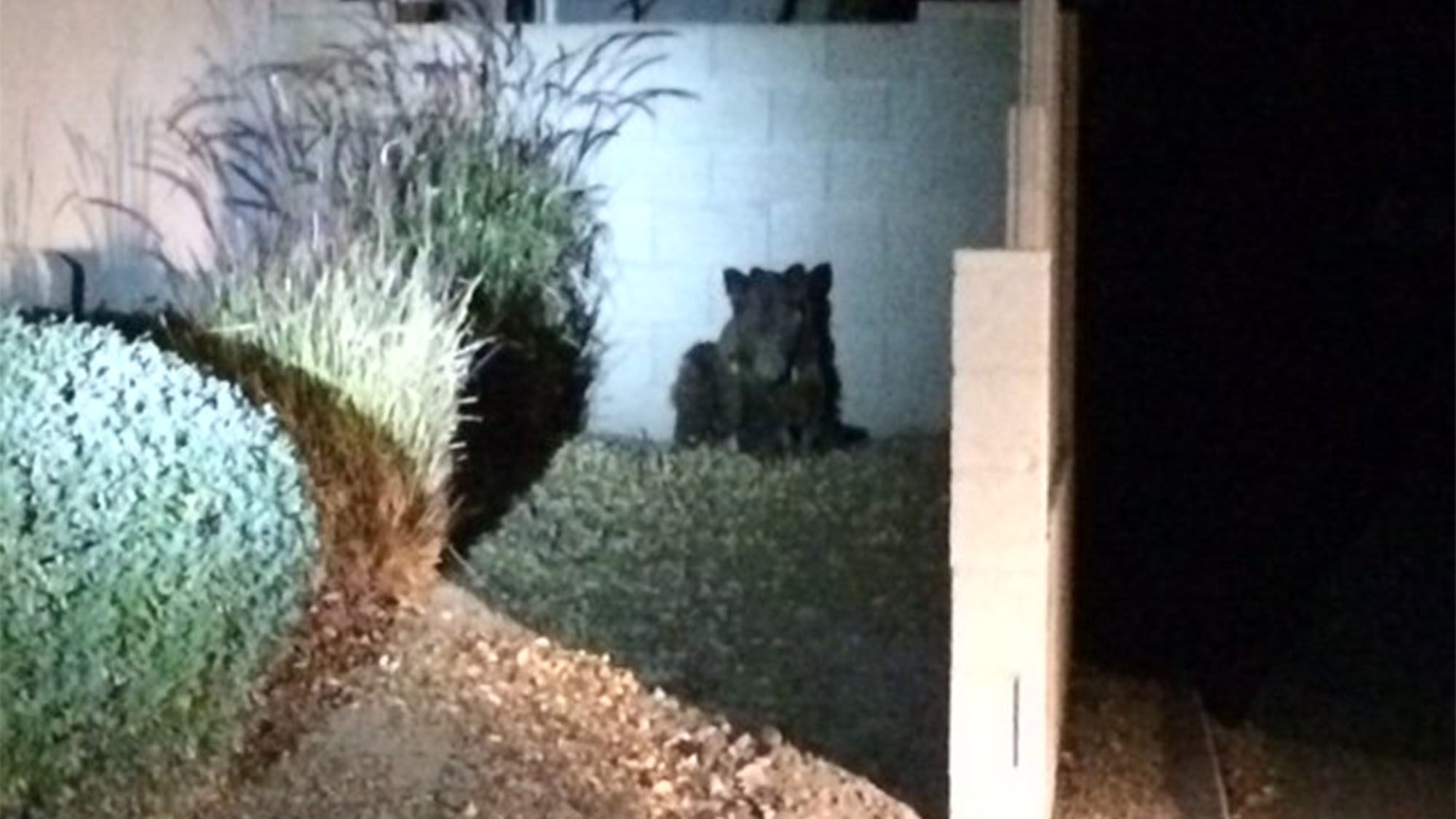 This bear was euthanized Dec. 16, 2017, near Sabino Canyon.
Arizona Game and Fish Department
A bear that was a nuisance to residents on the northeast side of the Tucson area was euthanized.
Arizona Game and Fish Department officials killed the bear Saturday night, said Mark Hart, spokesman for the department's Tucson office.
The bear showed up last week, and spent several days near the Bear Canyon and Sabino Canyon area. It was not in good health, Hart said.
He described some of the indications: its teeth were worn down, it was underweight and it may have been blind, it was disoriented, with lesions on its body.
Last week the bear was near Collier Elementary School, which Hart said prompted a temporary soft lockdown.
The bear was euthanized because of its persistent presence near people and schools, but Hart said its health meant it would not likely have survived on its own much longer.