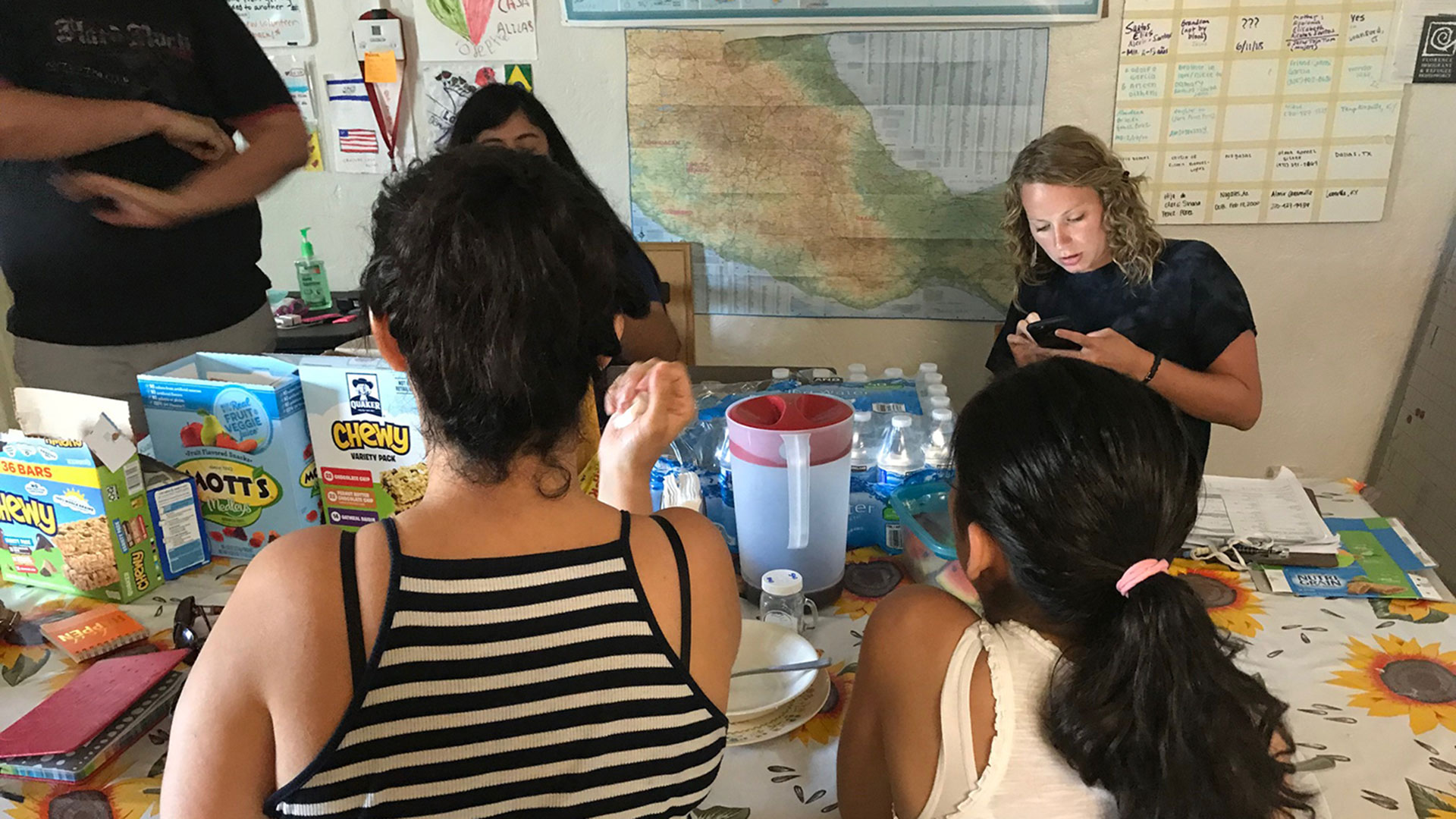 Medina and Daniella, foreground, at Tucson's Casa Alitas, July 17, 2018. They asked Arizona Public Media not to show their faces.
Nancy Montoya, AZPM
Central American families make up the majority of those seeking asylum at Arizona ports of entry, the Border Patrol reports. But more Eastern Europeans, and especially Russian families, are showing up at the border.

While there are no hard statistics for Arizona, nationally, over the past two years, asylum seekers from Russia have increased by almost 50 percent, or more than 3,000 applications.
In Tucson, the two halfway houses for asylum seekers say more Russian families are showing up. At one home, 12-year-old Daniella and her 33-year-old mother Medina, who asked that their last names not be used, said they arrived at the border in Nogales.
"We got here through Mexico," Medina said, using Google Translate. "We spent some time in Mexico City, then we followed the route Central Americans take to get to the U.S. border. We came in at Nogales."
The Migration Policy Institute reports that it is easier for Eastern European families to get to Mexico, then make their way to a U.S. port of entry, then apply for asylum. Medina's husband and 8-year-old son made the journey two weeks earlier.
Medina says her husband, a former police officer, was jailed and tortured for his opposition to the government. When he was released, the family escaped. She and her daughter will reunite with him and her young son in Los Angeles. If they lose their asylum case, they will have to find another country to accept them, she says.