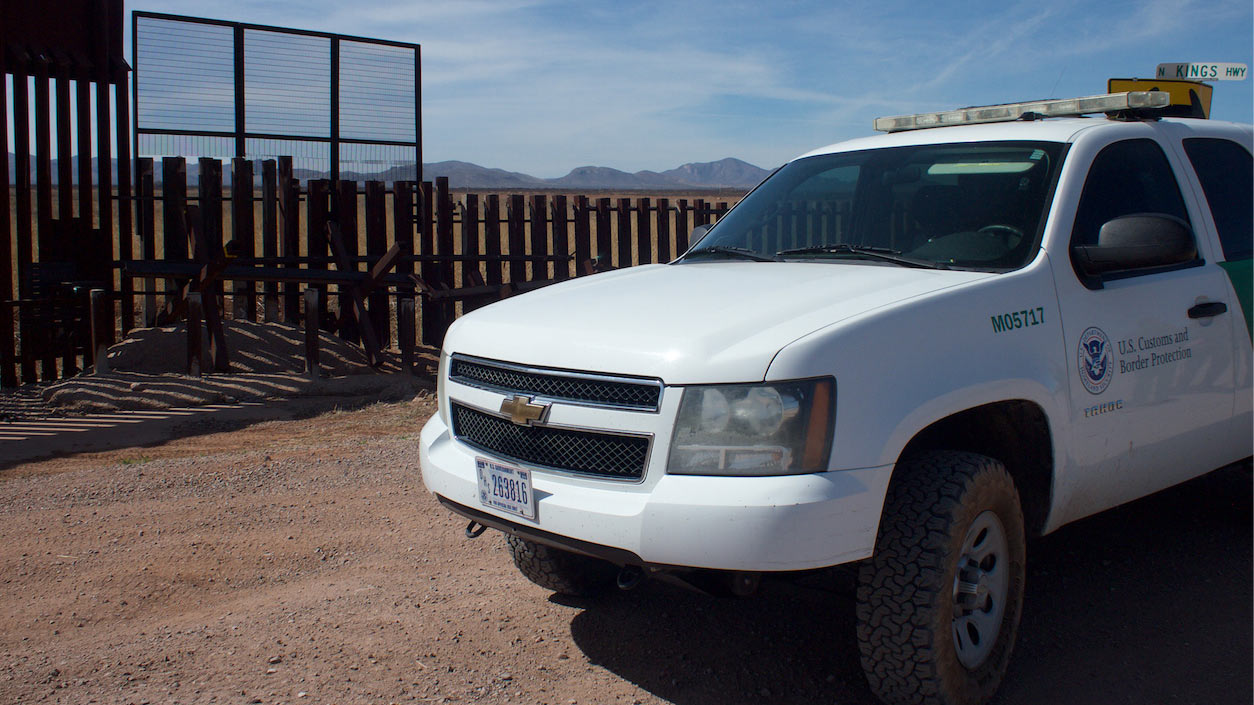 The Homeland Security Department's wall separating Douglas, Arizona, from Agua Prieta, Sonora, Mexico, ends about two miles west of both towns and becomes vehicle barrier intended to stop cars, not people.
Michel Marizco, Fronteras Desk
The federal government agency in charge of securing the U.S.-Mexico border has tried to fill its ranks for years. But the slow hiring process was further choked by unqualified applicants. Now a new audit shows some of the problems plaguing Customs and Border Protection.
CBP applicants have long argued that a strict polygraph examination stifled their attempt to get hired onto either of the two border agencies. And CBP has stressed much the same problem. It even produced YouTube videos pleading with applicants to tell the truth.
In this video, CBP Office of Professional Responsibility supervisor Mamie Kinzig says, "We want to hire you so it's in your best interest as an applicant to disclose all necessary information."
But a new audit from the Office of Inspector General shows that 87 percent of applicants did not even make it to the lie detector part of the hiring phase. Nearly half failed to pass an initial entrance exam.
The OIG also found that 96 percent of complaints about the polygraph exams were "unfounded." The auditors looked at 380 polygraph exams from 2013 to 2016 to arrive at its data points.
The review of the lie detector results comes as the border agencies are under pressure to fulfill an executive order mandating the hiring of 5,000 new Border Patrol agents. But both Office of Field Operations, those working at the ports, and the Border Patrol, working between the ports and inside the country, are still losing more agents to attrition than they are able to hire on.