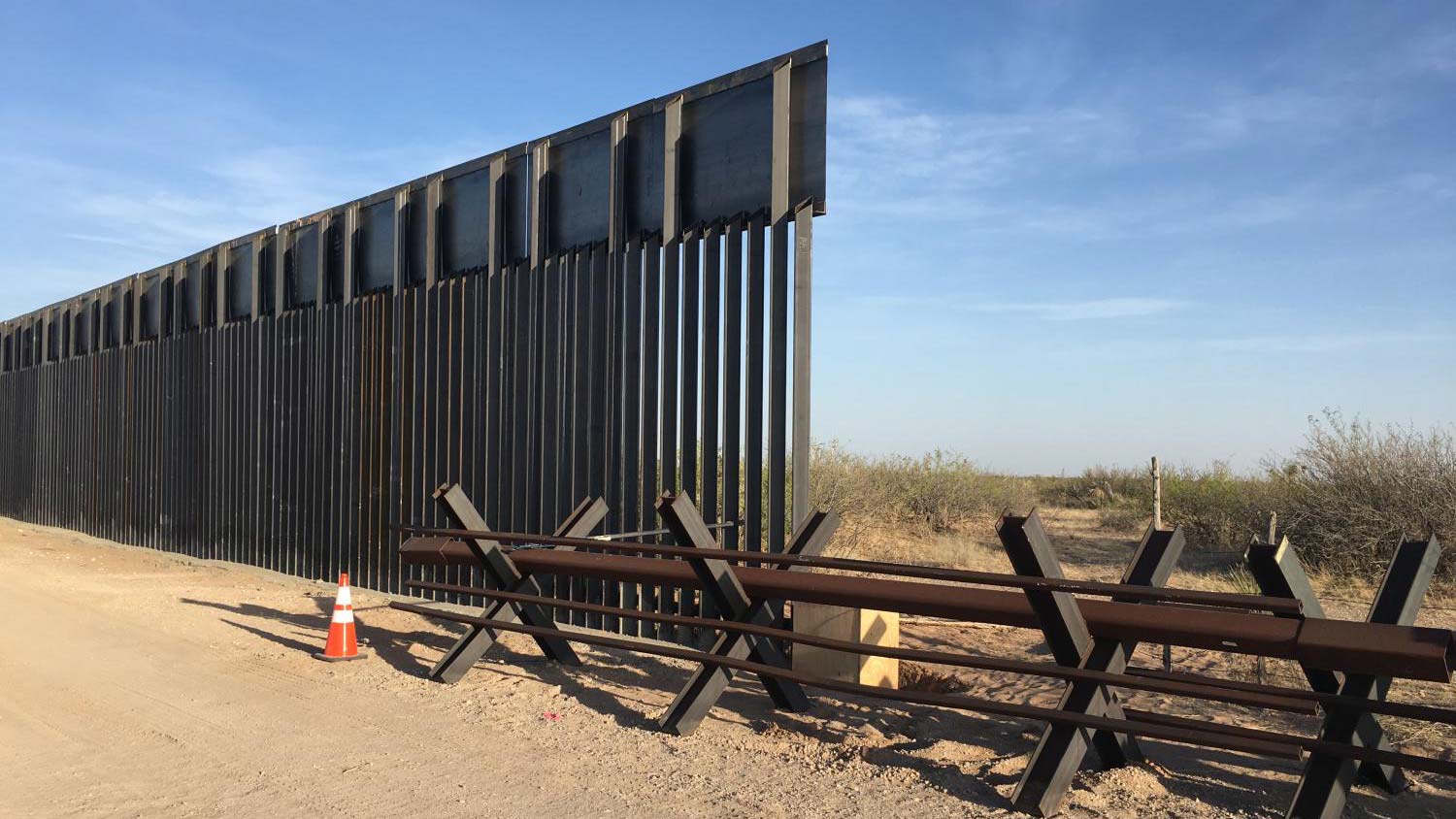 A bollard-style steel border wall, like this one in Sunland Park, New Mexico is being built west of El Paso's main border crossing.

Michel Marizco/Fronteras Desk
A Tucson company won a $22 million contract to replace a four-mile stretch of old chain-link and metal fence west of El Paso's main border crossing.
West Point Contractors is known locally for projects in Nogales, Yuma, and in Tucson's Saguaro National Park.
It started work on an 18-foot bollard wall like that in Nogales late last week. Customs and Border Protection has maintained that it needs the steel wall to stem illegal crossings and assaults on Border Patrol agents.
This is an extension of similar border wall projects in nearby Sunland Park, New Mexico, that President Donald Trump's administration took over when the president took office. It is not modeled on the designs established under the president's executive order mandating the creation of a concrete wall like those being built for testing in San Diego.
It's not without its detractors.
On Monday, the El Paso County Commission voted 4-1 approving a resolution opposing the new border wall. According to KVIA News, commissioners called it a "symbol of hate."