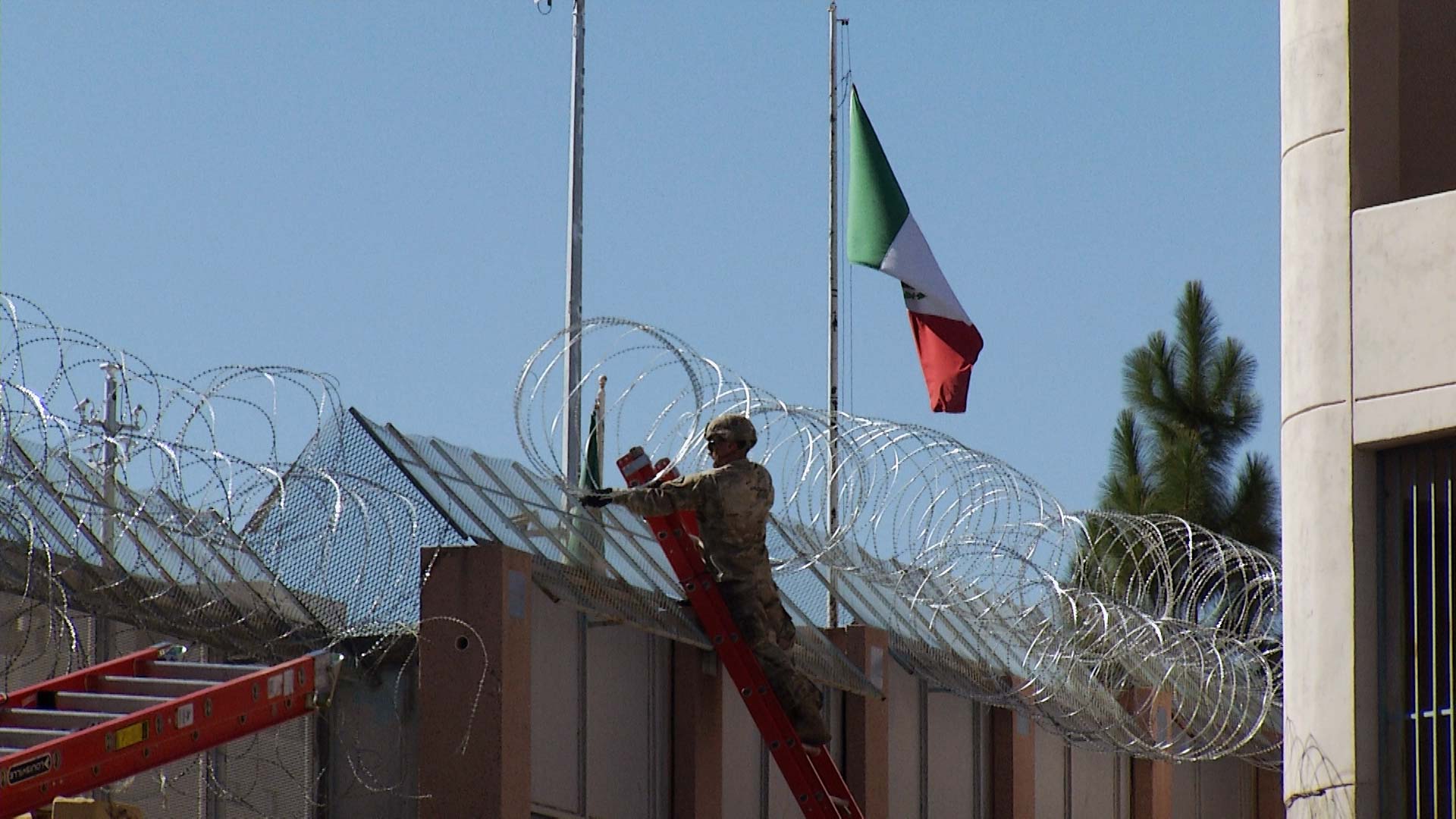 A soldier installs concertina wire along the border wall near the Dennis DeConcini Port of Entry in Nogales on Thursday, Nov. 15, 2018. The wire is meant to deter people from jumping the wall illegally, according to U.S. Customs and Border Protection.
AZPM
Elected officials in Nogales, Ariz., say the new concertina fence going up on top of the existing border wall will offend and discourage Mexican shoppers this holiday season.
The city of Nogales has no property taxes, the government relies on city sales taxes to pay police, firefighters, sanitation workers and other city provided services, according to Nogales City Councilmember Marcelino Varona.
Fewer Mexican shoppers translates into less money for the city to operate, he said. Securing the border is one thing, he said, but a razor fence is going too far in his opinion.
"Now the frontier here - the border - looks like a prison system instead of a community," Varona said.
While the federal government has the right to make changes to the border fence, he said they had the ethical responsibility to consult with local elected officials.
"But when you come to somebody else's back yard, you should have the decency to at least tell the elected officials what's happening," Varona said.

There are just over 20,000 people living in the city of Nogales in Santa Cruz County, which is the poorest county in the state of Arizona.