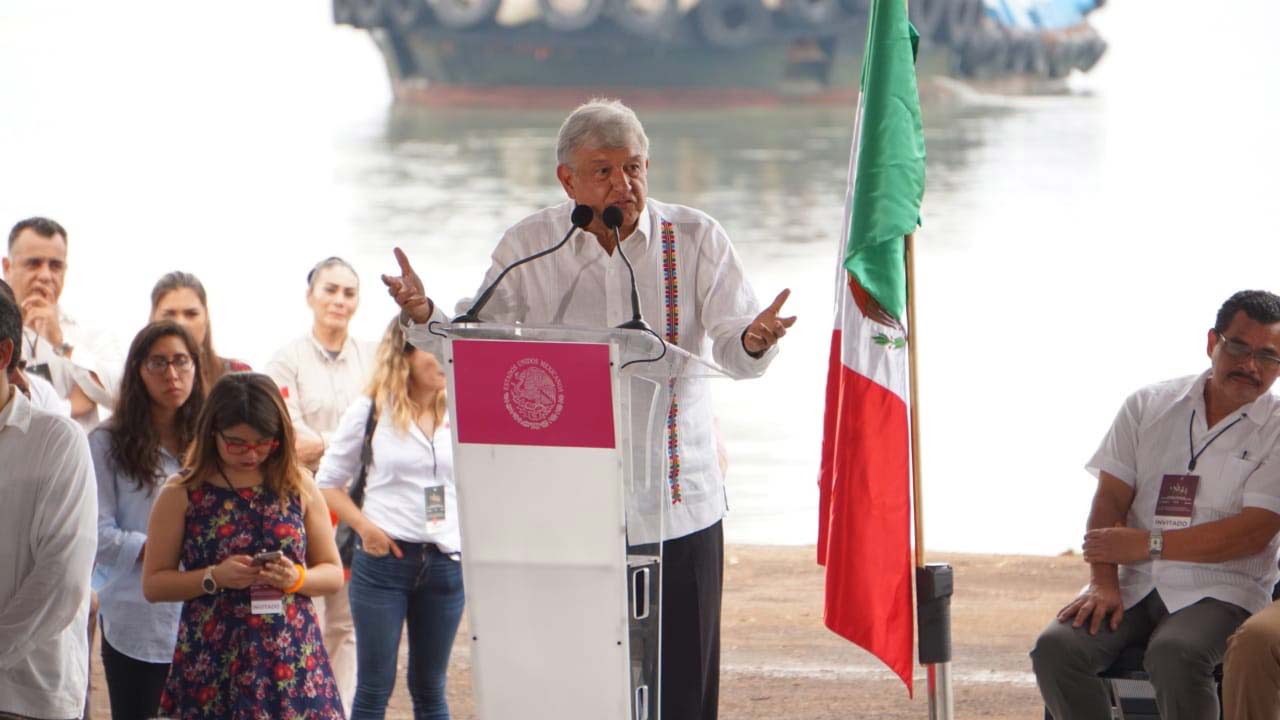 Mexican President Andrés Manuel López Obrador speaks in his home state of Tabasco about what he says is a plan to rescue the oil industry in Mexico, Dec. 9, 2018.

Office of the Presidency of Mexico
Mexico will award the construction of its seventh refinery as early as March 2019, as part of an attempt to lower the country's dependence on imported fuel, President Andrés Manuel López Obrador said on Sunday.
The country will spend $8 billion building a refinery in López Obrador's home state of Tabasco, along the gulf coast, he said.
López Obrador promised during his campaign that he would bring down gas prices, and he said he will accomplish that goal with the new refinery.
The investment will help Mexico refine more of its crude oil, and will likely pay dividends for decades, said Phil Flynn, an energy analyst with the Chicago-based Price Futures Group.
Energy Minister Rocio Nahle said an overall refinery overhaul will allow state-owned Pemex to meet 70 percent of the country's gasoline needs, the Associated Press reported.
"It's absurd to buy gasoline," López Obrador said in a statement on Sunday. "It's as if we sold oranges and bought orange juice."