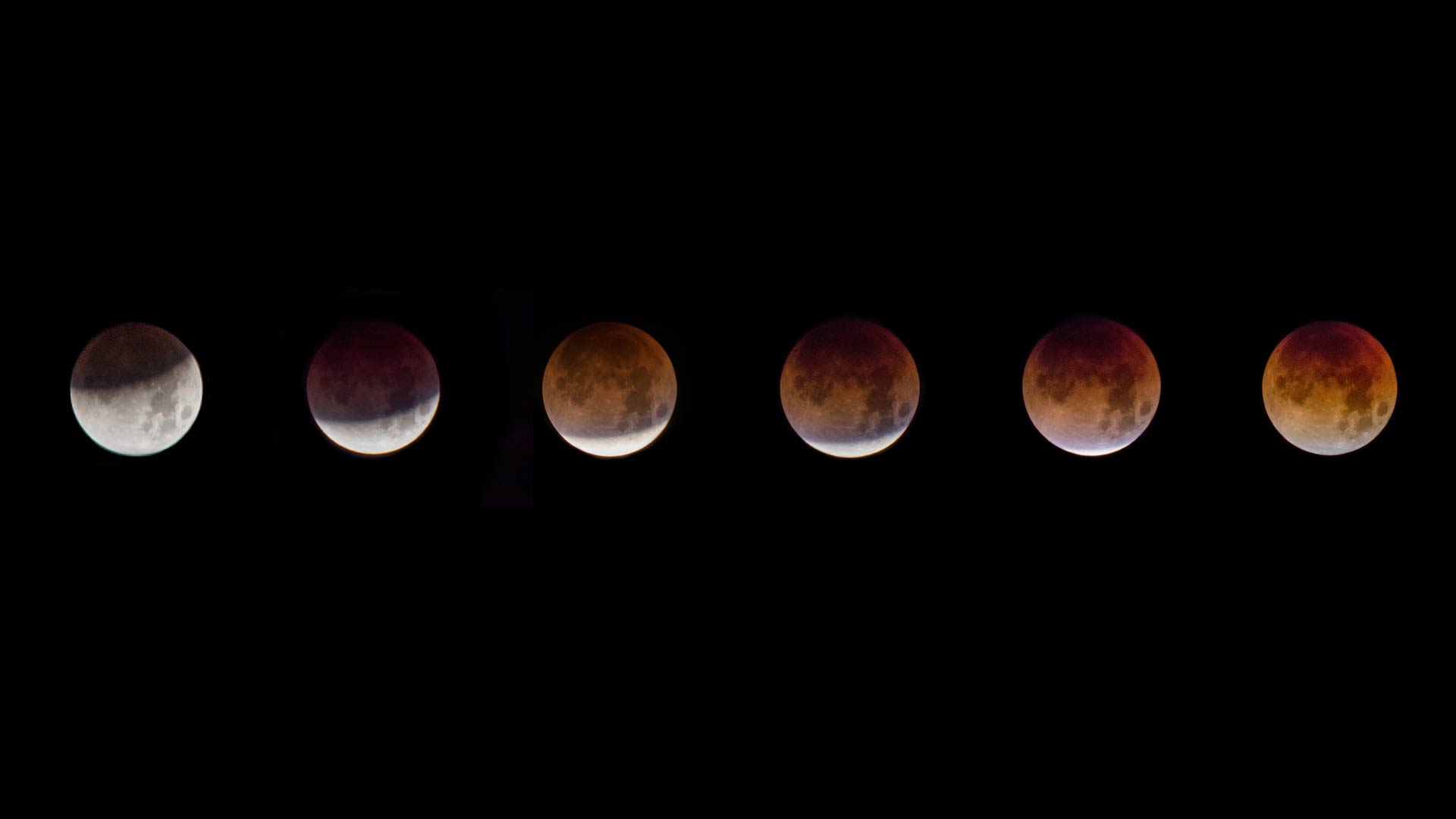 Image of the phases of a super blue blood moon, taken in northwest Tucson on Jan. 31, 2018.
Carolyn Yaussy/AZPM
A total lunar eclipse will occur Sunday night. By itself that's a significant event that won't happen again for nearly two years.
But this time it will also coincide with what's called a "supermoon," when the moon in its orbit comes closest to the Earth — making it appear much larger in the sky. That combined with the eclipse will make for an extraordinarily striking visual experience.
Unlike last year's solar eclipse, the total lunar eclipse is visible to the naked eye. No special equipment is needed to protect your eyes, although a telescope enhances the experience dramatically. Here in Southern Arizona, the best place to view it locally may very well be at the Flandrau Science Center on the University of Arizona campus.
Volunteers from the Tucson Amateur Astronomy Association will provide telescopes and help viewers understand what they're seeing. Flandrau's Shipherd Reed says that makes it a unique opportunity.
"They'll be able to tell our visitors about what they are seeing through the telescope, about how the eclipse occurs, and they may point out other things in the night sky. They are passionate about it. This is what they do, and they are great at sharing with the public," Reed said.
In addition, renowned UA planetary scientist Steve Koretenkamp will give a talk and the UA Chamber Winds Ensemble will play live music especially chosen for the astronomical event. Reed says because the university is closely connected to NASA, eclipse viewers will have access to some of the most up-to-date information on lunar and planetary science.
This eclipse will begin Sunday at 8:30 p.m., when the Earth's shadow first intersects the Moon. The shadow will then move across until it covers the entire face of the Moon by 9:40 p.m. for a total lunar eclipse.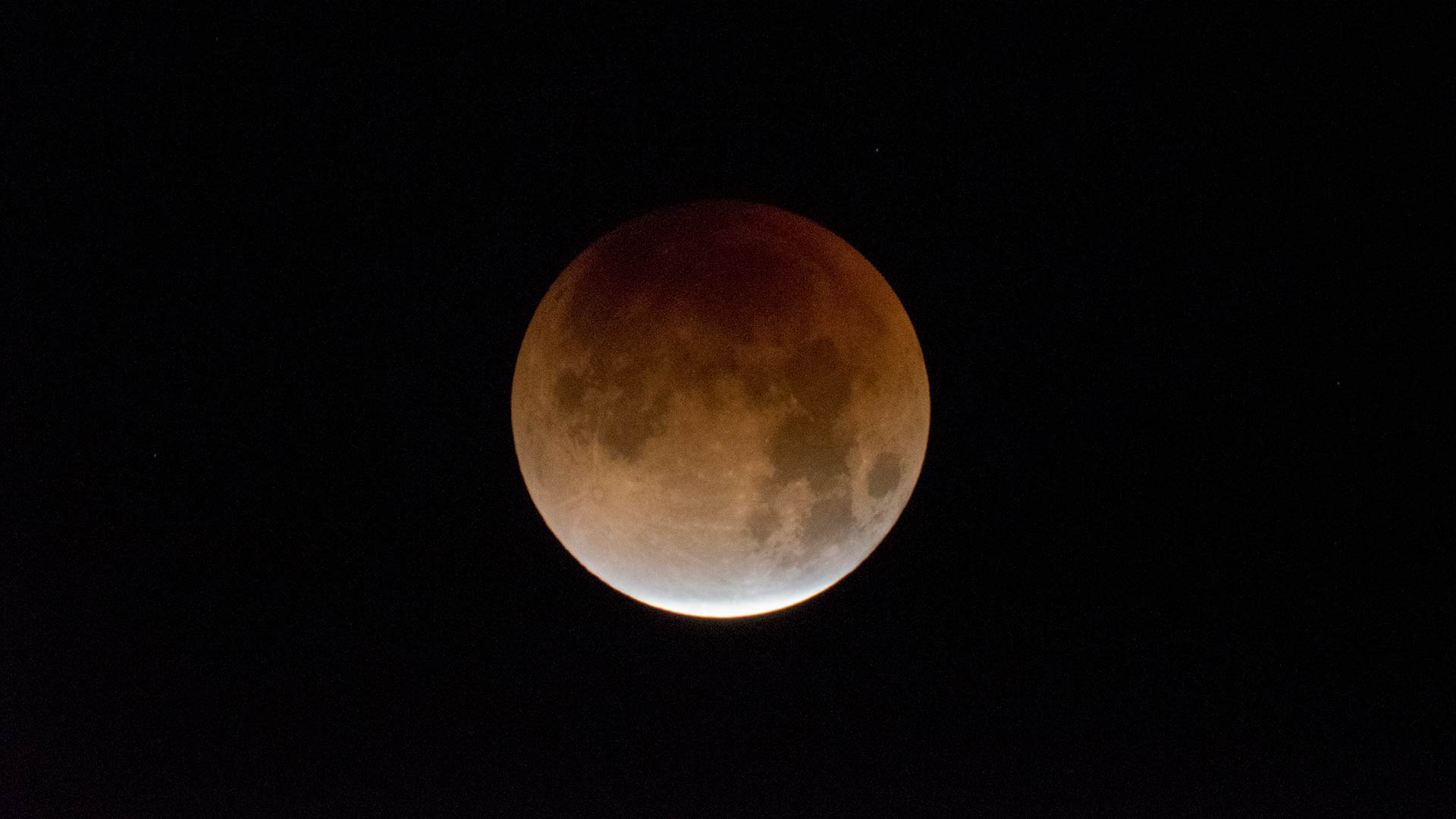 Image of a super blue blood moon, taken in northwest Tucson on Jan. 31, 2018.
Carolyn Yaussy/AZPM