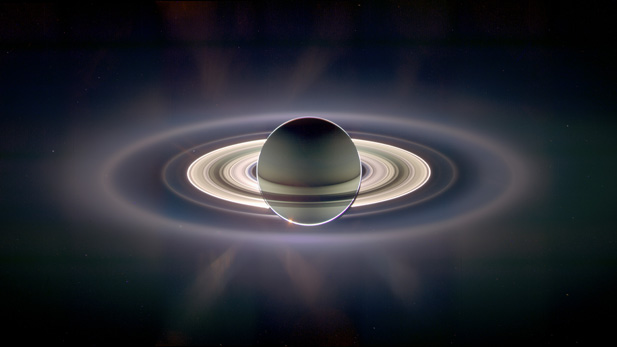 Courtesy of Cassini Imaging
Our solar system is still the source of many, many mysteries, but some of the most significant questions science was asking about the outer planets are being answered thanks to the work of Carolyn Porco and her colleagues.
Dr. Porco is a planetary scientist who leads the imaging science team for the Cassini mission to Saturn. The space probe is currently in orbit around Saturn, and using the data it sends back to Earth, Dr. Porco and her team have been responsible for some of the most striking space images ever recorded to our planetary almanac. She also played a major role in the historic Voyager missions of the 1980s among her many accomplishments in the field.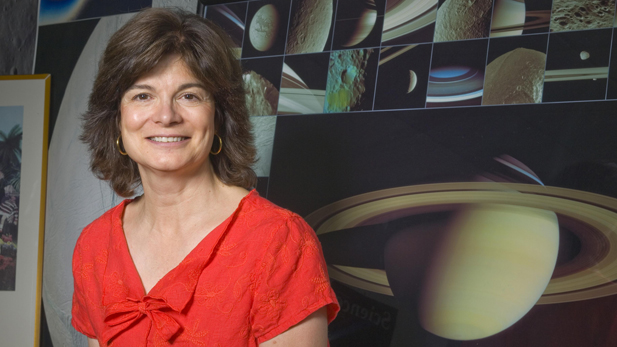 Planetary scientist and leader of The Cassini Science Imaging Team, Dr. Carolyn Porco

Carolyn Porco
She will also be a presenter at SPACEFEST III, a gathering that brings together the brightest stars in space science to share their knowledge with the public. It runs June 2nd - 5th, 2011 at the J.W. Marriott Starr Pass Resort in Tucson, featuring a host of guest speakers and scientific displays.
Listen:
Watch the interview as it appeared on AZPM's Arizona Illustrated:
Carolyn Porco talks to Mark McLemmore about the upcoming "Spacefest" event held here in Tucson June 2-5. Porco is also the team leader for the Cassini mission that has been imaging Saturn. (VIDEO: AZPM)