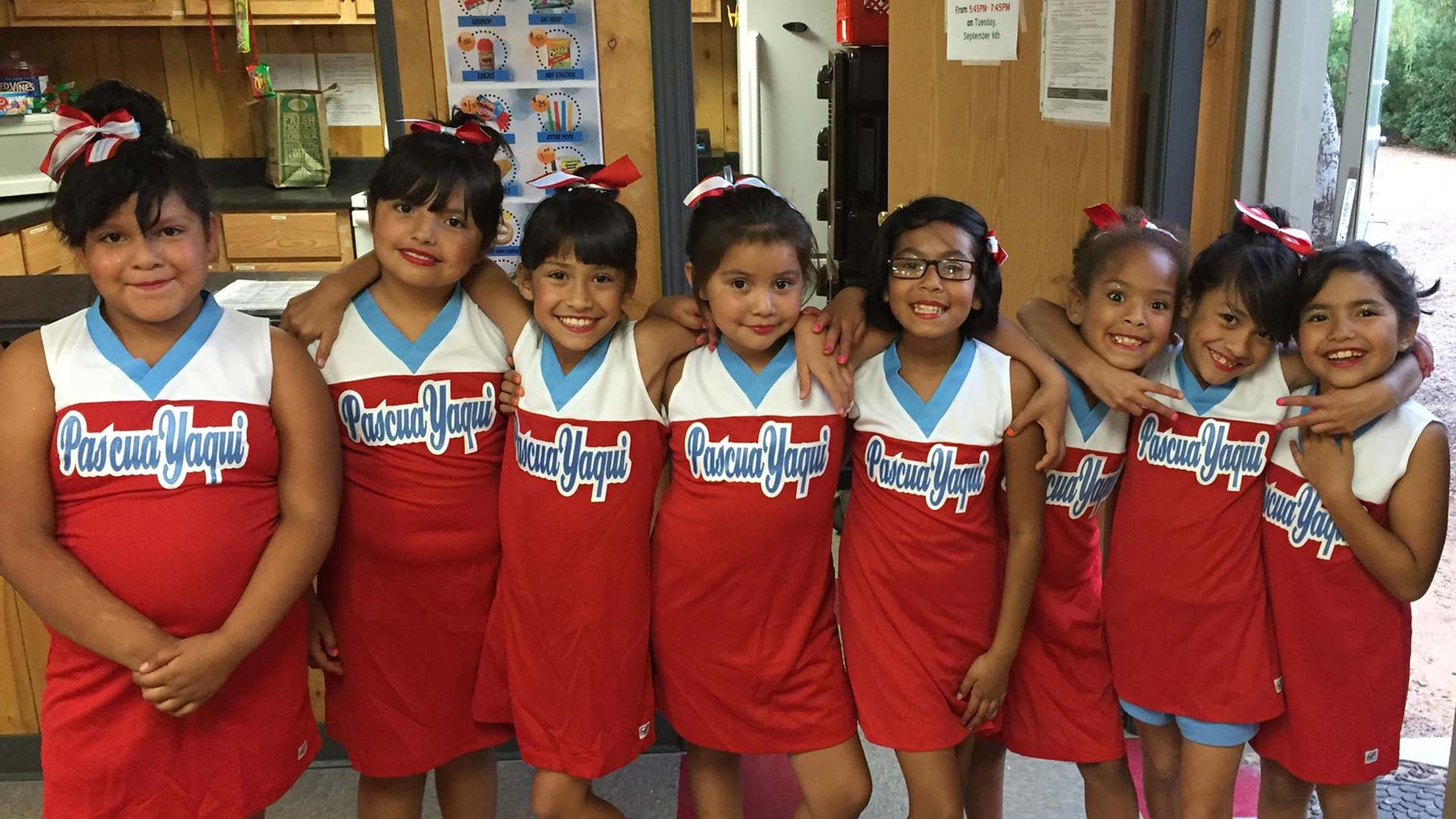 Members of the Pascua Yaqui Boys and Girls Club.
Courtesy of the Pascua Yaqui Tribe
The Pascua Yaqui Tribe has received an Indian Community Development Block Grant to construct a new Boys and Girls Club Youth Facility on the reservation.
The $1,066,621 grant from the U.S. Department of Housing and Urban Development will allow the tribe to upgrade from a 2,213-square-foot prefabricated structure to a 4,000-square-foot building, according to a press release.
Raquel Aviles, the associate director of health for the tribe, said community members on and off the reservation are excited for the expansion of the Boys and Girls Club near the Pascua Yaqui Wellness Center.
"They give opportunities to all kids, and that's why we really enjoyed that partnership," said Aviles. "They also adjust their academics and their activities to be culturally appropriate. They ask us before they do something. They want to know our input — how we feel about being open during ceremonial times — things like that."

Along with doubling the size of the building, the new Boys and Girls Club will be able to accommodate twice the number of children each day. Aviles said the patchwork space the club is currently in can have a maximum of 66 children in it. She said over the 2014-15 fiscal year, 536 children, who are regular attendees, claimed one of those spots, and she hopes the new space will allow membership at the Boys and Girls Club to grow to 700 or 900 active members.

Aviles said the additional space will allow the Boys and Girls Club to apply for some of the nonprofit's internal grants to expand its technology program.
This is the fourth time the Pascua Yaqui Tribe applied for the grant intending to use it for a new Boys and Girls Club. Aviles said after the third attempt, the tribe asked the community if they should continue to apply for the grant with a larger Boys and Girls Club in mind. She said parents, past members and active members told her their stories and encouraged officials to keep trying.
Aviles said the members told them how opportunities to visit the University of Arizona or attend leadership conferences through the Boys and Girls Club influenced that course of their lives.
"That enabled them and empowered them to even look beyond the reservation and to apply for scholarships for college, and to really just have that expectation to succeed," said Aviles.
She said the new space will house the Sewa U'usim Program, which provides culturally appropriate behavioral health support to youth and parents.
It will also be near a park, gym, swimming pool, skate park, baseball fields and a horse therapy pen.

Construction will start around March 2020, and Aviles said the youth facility should be open May 2021.