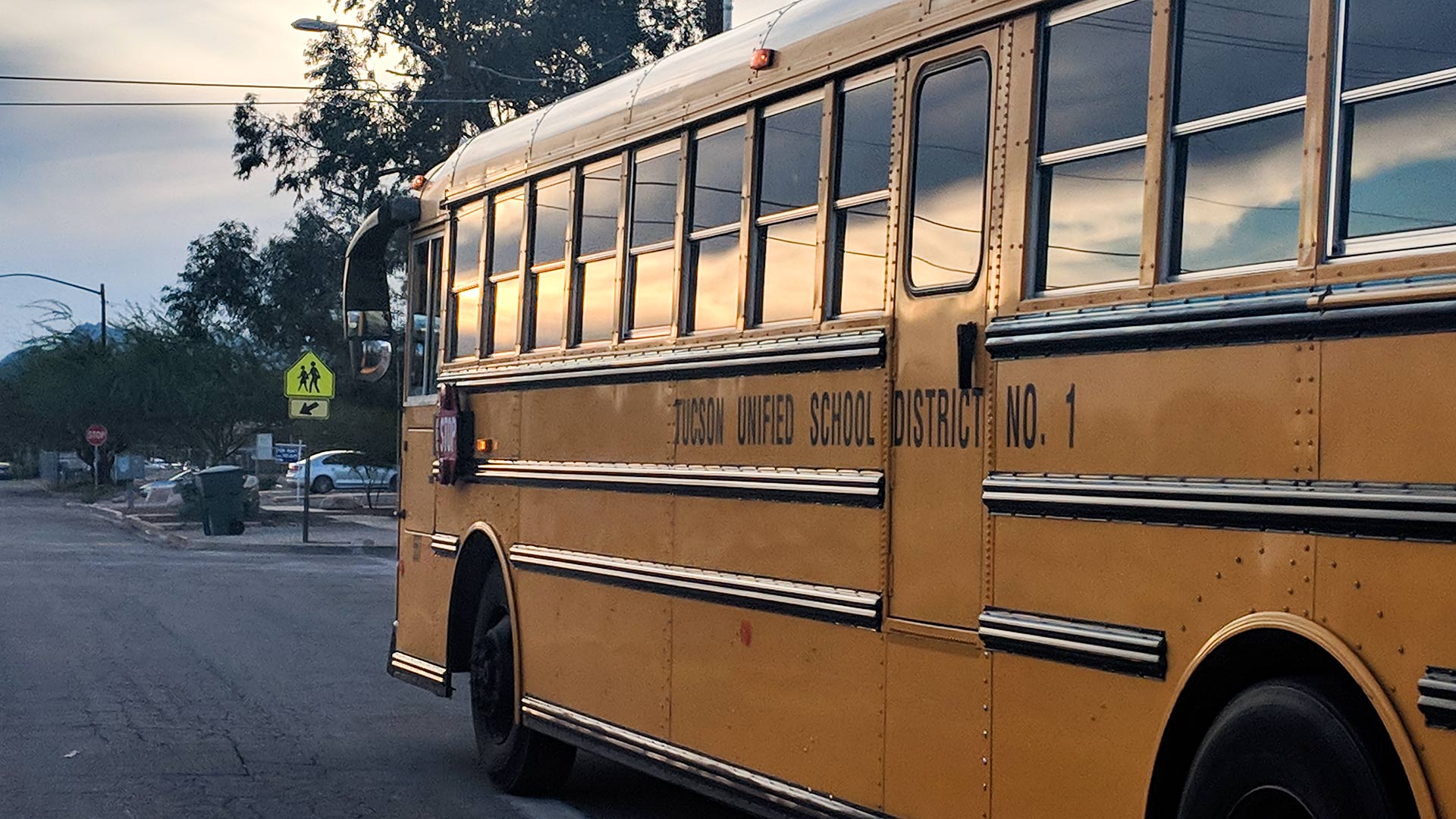 A Tucson Unified School District Bus.
AZPM
The Tucson Unified School District experienced an increase in failing grades cross grades 6-12, district Superintendent Gabriel Trujillo announced at the Tuesday night meeting of the governing board.
Failing grades for those students increased by 49%, from 6,424 total last year to 9,587 total this year. Sixth grade saw the largest rise in failing grades, at 71%.
The district, the largest in Tucson, serves over 40,000 students.
Trujillo also announced that TUSD will begin next semester online, doubling down on a previous promise not to enter a hybrid-learning model until Pima County is in a state of moderate transmission or better.
He made it clear that the district's ability to return to on-campus classes depends on community cooperation. That includes listening to the advice of the Pima County Health Department, Board of Supervisors and Tucson Mayor Regina Romero.
Trujillo did not offer any recommendations for improvement, but said the district is seeking a "multifaceted solution" to the complicated issue.
"We can't be making sweeping assumptions that kids are simply refusing to do work," Trujillo said. "Nor can we make a sweeping assumption that sometimes our kids aren't a little bit lazy and don't want to log on."
Issues with technology and accessibility may have played a role in the education struggle this year as well, Trujillo said.
District officials are set to meet with members of the Tucson Education Association to discuss solutions to failing grades. Trujillo also said the district is working on conducting focus groups to better understand the problem.
TUSD also set up an academic recovery task force to focus on both immediate and long-lasting ways to work with students falling behind.
This trend is not exclusive to TUSD. Nationwide, schools are reporting large increases in the percentage of students failing classes amid remote learning.