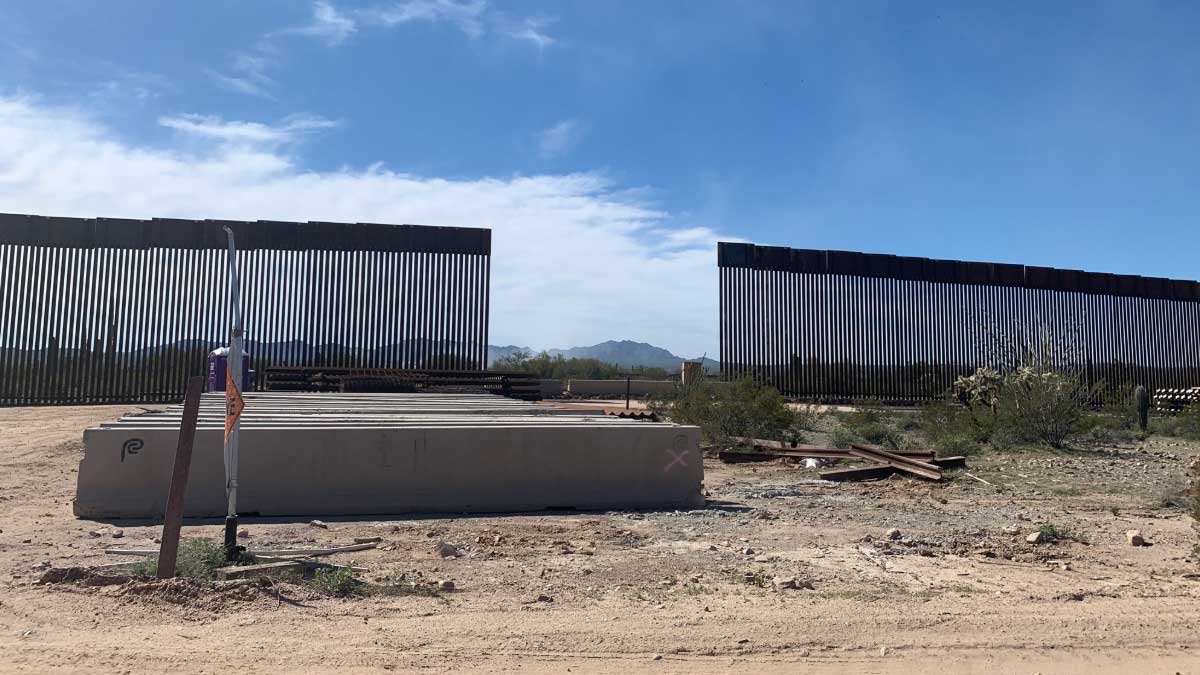 New border fence going up in Organ Pipe Cactus National Monument on Feb. 26, 2020.

Michel Marizco/Fronteras Desk
Halting the The Trump administration's border wall construction was one of the first executive orders made by President Joe Biden this week.
Contractors have seven days now to abide by the mandate. This week along the border, environmentalists like Myles Traphagen with Wildlands Network are out in force to make sure that happens.
"Yesterday I went down to the Tucson project B segment 5 section, which is about a mile east of Kino Springs, and what I was pleased to see is that Fischer Sands and Gravel had stood down, that there was no construction activity occurring," he said.
The new wall spans more than 450 miles — including several stretches in Arizona. Traphagen was one of a handful of monitors who fanned out in Texas, California and Arizona this week.
Though some of those monitors reported seeing construction crews still working, Traphagen said he's cautiously optimistic to see that North Dakota-based Fisher Sand and Gravel has stopped for now.
Biden has long pledged to end border wall construction once in office. In the lead up to the inauguration, environmental advocates and Arizona lawmakers said they'd hold him to that promise.
Congress' 2021 funding package put forth almost $1.4 billion toward border barrier systems. Groups say they'll work to ensure that money put toward restoration efforts, instead.