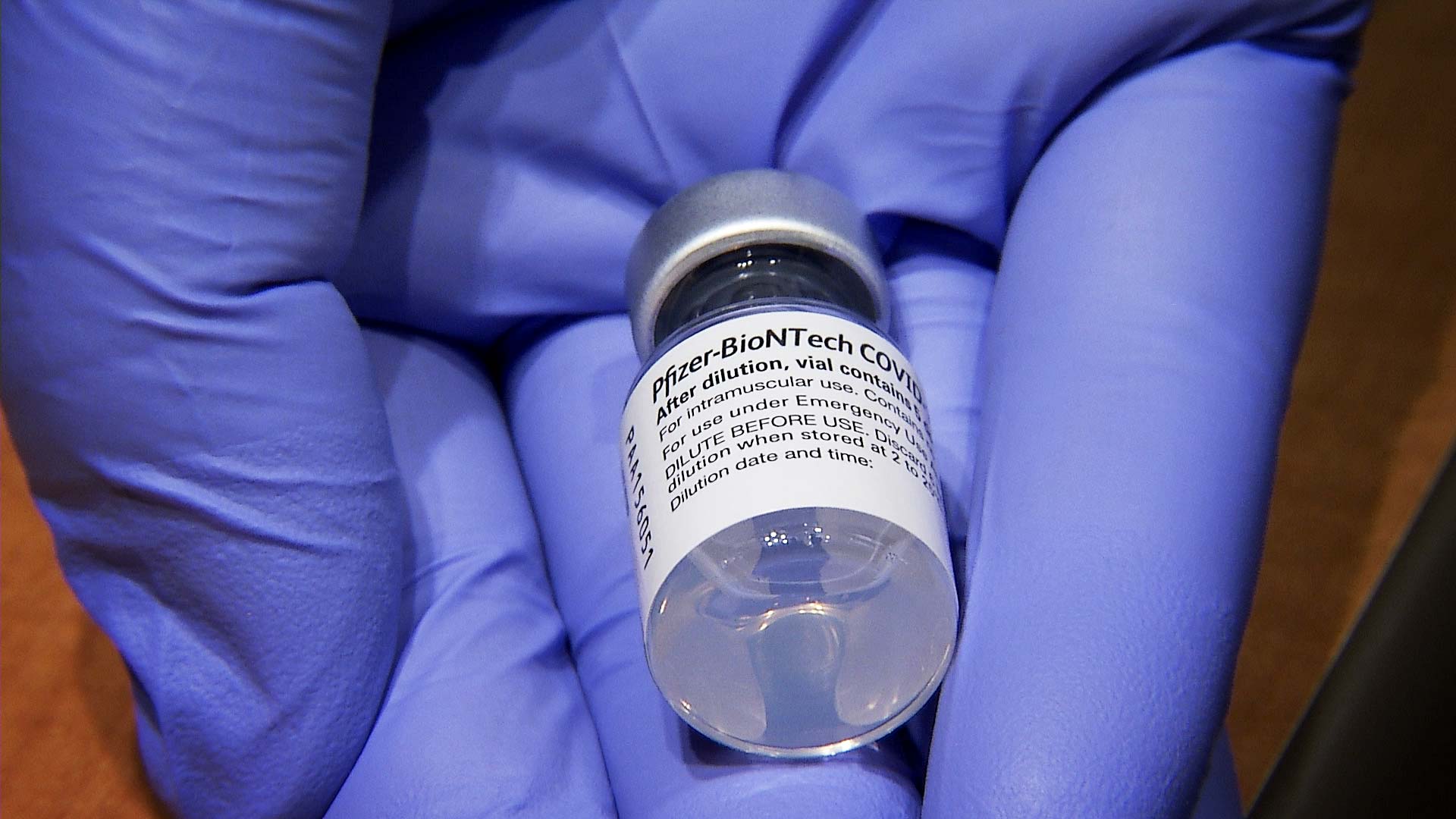 A health care worker at Tucson Medical Center holds a vial of the Pfizer COVID-19 vaccine.
Robert Lindberg/AZPM Staff
Age now determines who can get COVID-19 at the four, state-run mass vaccination sites.
Some people expressed concern that the change leaves essential workers at the end of the line, instead of next in line as they were under the other system.
State health officials explained that is not the case and pointed to the new list as an explanation.
"Those front-line essential workers, so grocery store workers, convenience store workers, there's a list the CDC recommended front-line essential workers will be eligible starting now," said Dr. Cara Christ, director, Arizona Department of Health Services.
State officials anticipate, based on vaccine availability estimates, that all age groups in Arizona will be vaccine eligible by the summer.
The state is on pace to dispense its 2 millionth dose of the COVID-19 vaccine by the end of this week.