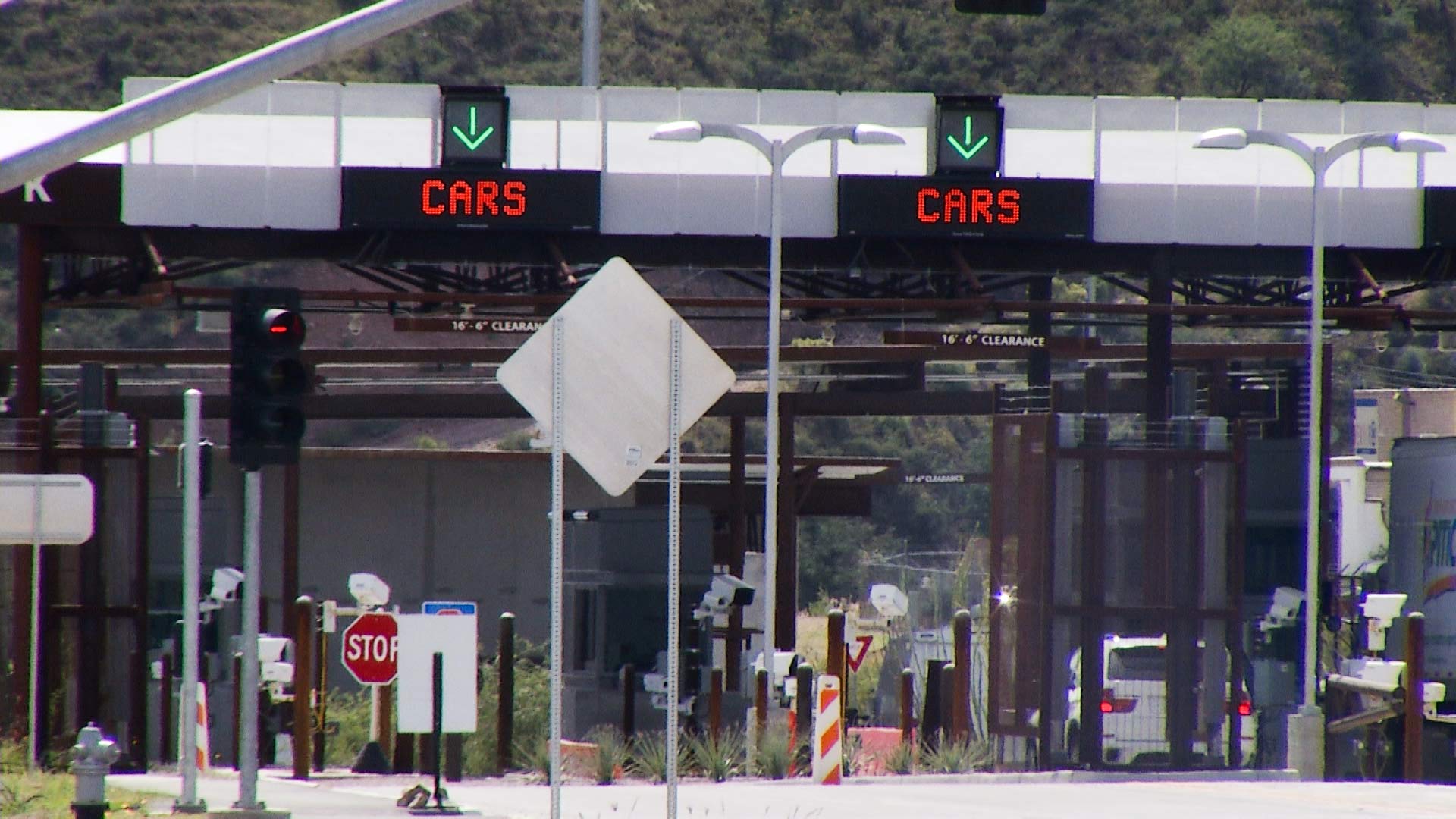 Lanes directing vehicles entering the United States at the Mariposa border crossing, Nogales.
AZPM Staff
For the first time since the start of the pandemic, one of the most important Arizona ports of entry will return to pre-pandemic hours.
In an effort to reduce wait times at the Mariposa Port of Entry in Nogales, operating hours will expand to 16 hours, from 6 a.m. to 10 p.m., starting Sept. 1, a federal official announced Thursday.
That's four hours longer than the current hours of operation, which first went into effect in early April 2020, according to the Nogales International newspaper, which first reported the coming change.
The Dennis DeConcini Port of Entry in Nogales is open 24 hours a day.
While the northbound crossing restrictions imposed nearly a year and a half ago still remain in effect, the volume of crossings has steadily increased at Arizona ports, as KJZZ has previously reported. In June, the number of car passengers crossing into Nogales was more than 70% of the pre-pandemic June 2019 figure.

Fronteras Desk
is a
KJZZ
project covering important stories in an expanse stretching from Northern Arizona deep into northwestern Mexico.