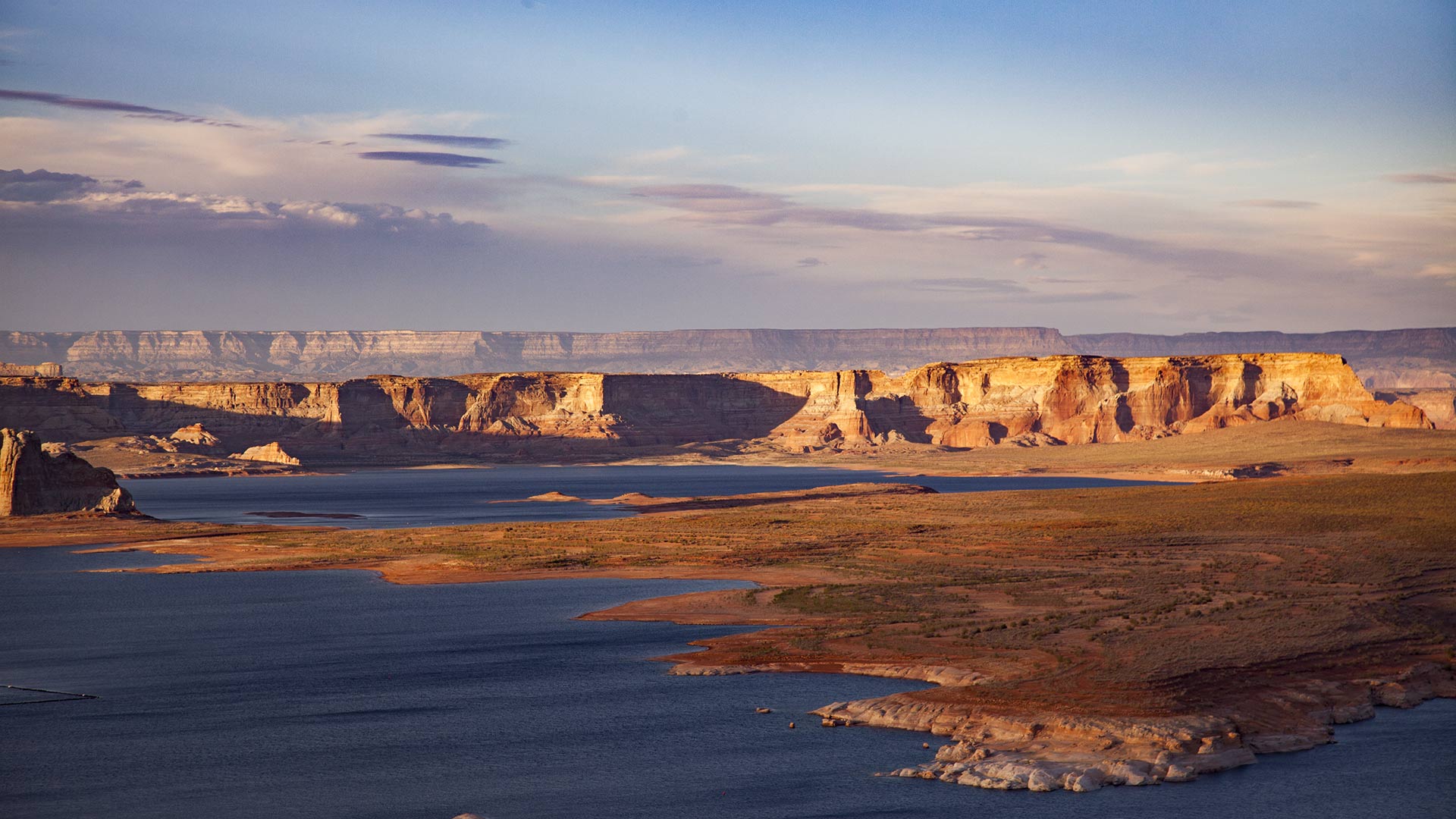 The late-afternoon sun on Lake Powell, April 2018.
Vanessa Barchfield/AZPM
New measurements for drought conditions in the West are delivering a grim long-term forecast in the Colorado River basin.
This year brought an exceptionally dry spring to the high Rockies, leaving runoff into Lake Powell a quarter of normal levels. That has sped up chances of the reservoir dropping too low to generate hydropower.
Drought persists across much of the Colorado River watershed, but this week could bring a significant amount of rain through next week. The heaviest will fall in northern California, but significant precipitation could also fall in Nevada, Utah, and Western Colorado.