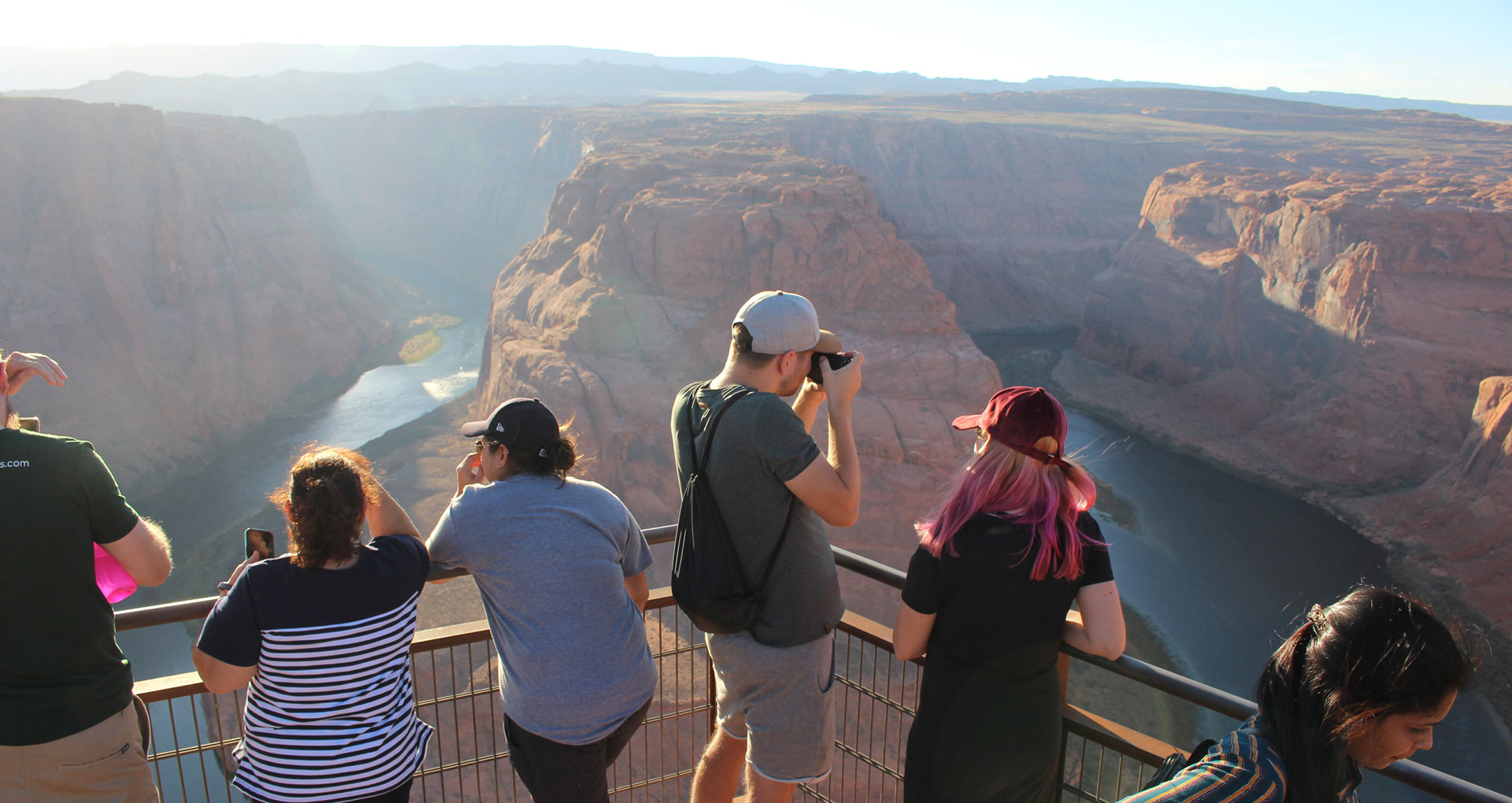 Visitors take in Colorado River views at Horseshoe Bend outside Page, Arizona.
Luke Runyon/KUNC
The bipartisan infrastructure bill passed by the House last week is headed to the desk of President Joe Biden. Once it's signed, it will contain billions for Western water projects.
It is up to federal agencies to figure out where exactly that funding will go but a big chunk is headed for the Colorado River Basin. $300 million will help implement drought contingency plans.
Alex Funk with the Theodore Roosevelt Conservation Partnership says it's a generational investment in water issues.
"You know, it's very helpful in addressing some of our built infrastructure issues out west," he said. "It's going to be great in terms of water conservation, reuse. I'd say the Build Back Better Act has a lot more in it that's going to go towards helping the basin adapt to climate change."
That second funding package is stalled in the house.
If passed, it would contain about $150 billion for climate resilience projects.