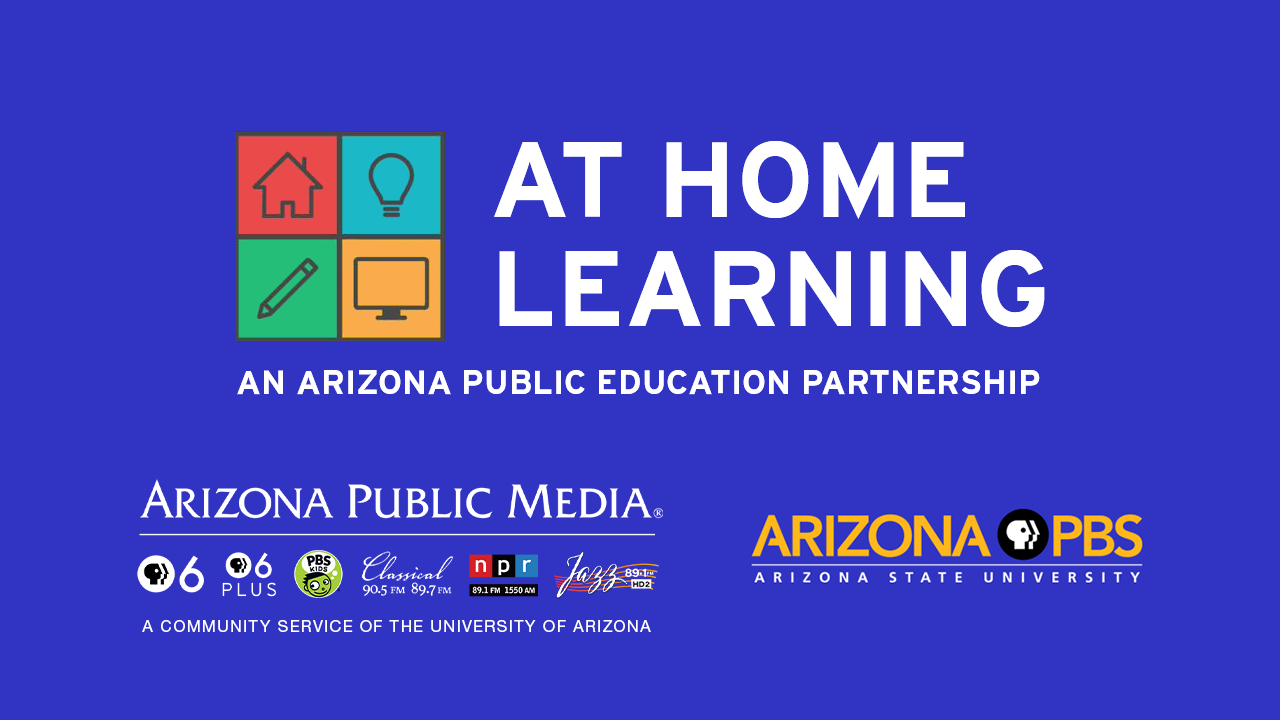 At Home Learning, a partnership between Arizona Public Media and Arizona PBS, will provide free at-home curriculum and daily programming for PreK through grade 12.
A message to our audience:
As we continue to navigate the ever changing coronavirus, our top priorities at Arizona Public Media (AZPM) are to continue to provide you with much-needed in-depth news and information, support station operations, albeit with a significantly reduced on-site staff, and to safeguard our employees, students and their families to the best of our ability.
This week's planned pledge drive on NPR 89.1 has been cancelled in order to redeploy 100% of AZPM's production capability to the news and information that helps to keep audiences informed and, hopefully, safe. This will be accomplished via expanded in-depth reporting on NPR 89.1, at azpm.org, and on television via Arizona 360. In addition, AZPM's Content Production, News, and Production Services departments are working together on a local, live primetime special edition of Arizona 360 on the coronavirus that is targeted for air on Sunday, March 29.
Our award-winning journalists have made bringing local, state, and national news their first and only priority. In addition, AZPM staff have created a dedicated a web page that includes the latest coverage of the coronavirus as well as local community resources and a place to submit your questions and tips. Stay up to date at news.azpm.org/coronavirus.
AZPM has cancelled all in-person community events through May 31, and perhaps longer, should the situation warrant. We are exploring hosting a virtual preview screening event with a panel discussion featuring professors from the University of Arizona for Ken Burns new 4-hour series, The Gene: An Intimate History, which will be aired on PBS 6 on Tuesday April 7 and 14 at 8:00 p.m. More to come on that in the coming days.
NPR News has developed a new daily podcast, Coronavirus Daily, which launched this week. Hosted by Kelly McEvers, the podcast will be a 10-minute compilation of the day's news from the evolving global crisis. We anticipate publishing Coronavirus Daily at about 2:30 p.m. each weekday and hope podcast listeners will listen for the most up-to-date, local and trusted coverage.
On Thursday, March 19, PBS 6 will air Confronting Coronavirus: A PBS Newshour Special at 8 p.m. followed at 9 p.m. by Spillover – Zika, Ebola & Beyond, a documentary exploring how viruses work.
NPR 89.1 will offer an hour-long special on a weekly basis for the foreseeable future, Coronavirus – A Weekly Report from NPR News starting this Friday March 20 at 8:00 p.m. It will be hosted by NPR's Lulu Garcia-Navarro. And starting on Monday, March 23 at 6:00 p.m. each weeknight NPR 89.1 will provide The National Conversation with All Things Considered — a live national conversation focused on the global coronavirus crisis, using a combination of social media and audience call-outs, in addition to interviews.
Earlier today, NPR launched a liveblog to capture the latest, most critical news and updates for our digital audiences.
We are working with our colleagues at ASU's KAET Channel 8/Phoenix to roll out a unified approach for all Arizona school districts, classroom teachers, and parents who are working at home to keep their children educationally engaged. Beginning on Monday, March 23, PBS 6 and PBS 6 PLUS schedules will be significantly modified to facilitate at-home educational support for the Pre-K-12 community. From 10:00 a.m. to 4:00 p.m. each weekday, PBS 6 will provide programming geared to students in grades 9-12, and from 6:00 a.m. to 6:00 p.m. each weekday, PBS 6 PLUS will provide content geared to children in grades 4-8. Our PBS Kids channel will continue to provide its usual schedule of programs for the Pre-K to grade 3 audience. Livestreams for PBS 6 and PBS KIDS are available and many of the programs on the schedule are available to view for free through the PBS Video App. For more information about how to access our channels over the air, visit tv.azpm.org/channel-finder.
I hope and trust that our regular viewers of PBS 6 and PBS 6 PLUS will forgive the preemption of many fan favorites, however our commitment to education and lifelong learning takes precedence in these unprecedented times. Most of the programs that were originally scheduled are available at other times which you can find by visiting tv.azpm.org.
AZPM and PBS LearningMedia are here to assist educators and families in their efforts to provide content and support to classroom teachers, students and their parents. A list of dedicated distance learning resources is available on education.azpm.org. We also welcome input from parents and teachers about specific needs for facilitating at-home learning. Please contact Cheryl Gerken, AZPM's Educational Outreach Coordinator, if you have any questions or suggestions.
Finally, on the funding front, we at AZPM have been working to recover from a significant loss of underwriting revenue related to preemptions during the coverage of the Impeachment Hearings and Trial, before the pandemic hit. This week, our underwriting staff have been working to process many cancellations for mostly event-based clients. I suspect the economic uncertainty and recovery timetable may further reduce underwriting support of AZPM. I am hopeful that philanthropic giving and membership support will help to keep AZPM on financially sound footing.
Thank you in advance for your continued support of AZPM. Please visit support.azpm.org to find out how you can help.
Be safe.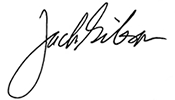 Jack