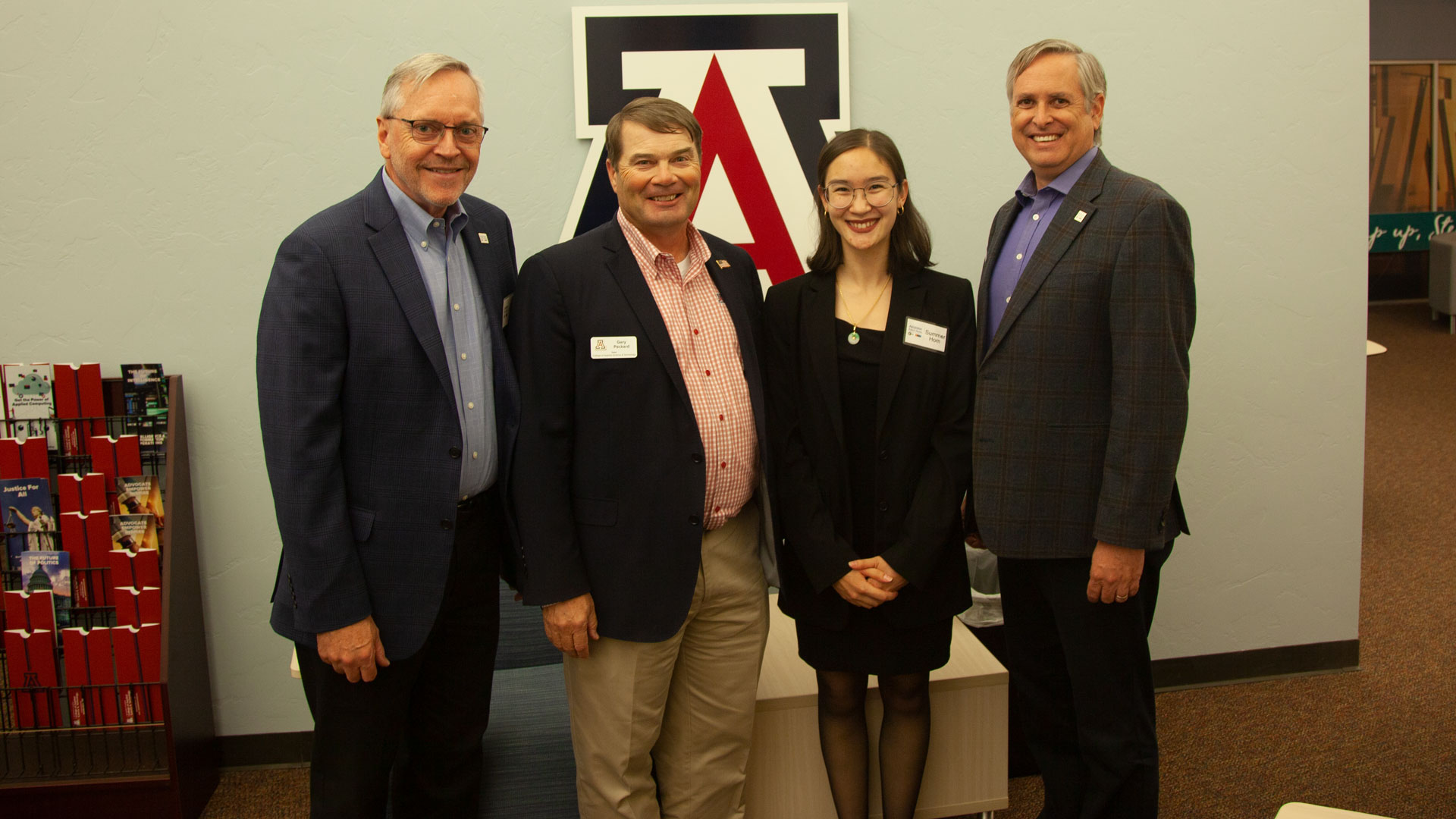 L to R: Jack Gibson, AZPM Chief Executive Officer; Gary Packard, Jr., Ph.D. Dean, College of Applied Science and Technology; Summer Hom, AZPM Cochise County Reporter; Christopher Conover, AZPM News Director at the dedication of the AZPM Cochise County News Bureau at the UA College of Applied Science and Technology in Sierra Vista.
Ahmaad Lomax
With the state election only a few days away, the AZPM News team is focused on bringing you up-to-the-minute election coverage, information about the candidates, and analysis of the issues. Election night coverage starts at 6 p.m. on PBS 6 and NPR 89.1 with live radio and TV updates and detailed stories available on AZPM's dedicated Your Vote 2022 webpage. At 10 p.m., AZPM presents Your Vote 2022: Election Night local wrap on PBS 6, with a follow-up analysis on Friday, November 11 at 8:30 p.m., also on PBS 6.
As part of its comprehensive election coverage, AZPM's new podcast, Fact Check Arizona, not only looks at the accuracy of a statement, but also provides context, further analysis, and expert thoughts on what a particular statement tells us. New episodes appear Friday mornings. Listen on iTunes, Apple Podcasts, Spotify, Stitcher, and NPR One, or on AZPM's Fact Check podcast page.
AZPM's Cochise County News Bureau was officially inaugurated at a ribbon-cutting ceremony in mid-October at the University of Arizona's College of Applied Science & Technology in Sierra Vista. The Cochise County News Bureau, which will focus exclusively on Cochise County issues and events, is a natural outgrowth of the improvements made to the radio broadcast signal via KUAS-FM 88.9/Sierra Vista, serving our Southeastern Arizona neighbors.
We respectfully acknowledge the University of Arizona is on the land and territories of Indigenous peoples. Today, Arizona is home to 22 federally recognized tribes, with Tucson being home to the O'odham and the Yaqui. Committed to diversity and inclusion, the University strives to build sustainable relationships with sovereign Native Nations and Indigenous communities through education offerings, partnerships, and community service.
In recognition of Native American Heritage Month, AZPM offers AMERICAN MASTERS: Buffy Sainte-Marie: Carry It On, premiering at 9 p.m. on Tuesday, November 22 on PBS 6, repeating at 8 p.m. Saturday, November 26 on PBS 6 PLUS. Discover the groundbreaking ascent of Indigenous artist Buffy Sainte-Marie as she rises to prominence in New York's folk music scene and blazes a path as an Oscar-winning singer-songwriter, social activist, educator, and artist. Native American Heritage Month programming also includes the four-part Native America airing Mondays at 8 p.m. on PBS 6 PLUS. Educational resources, features, and stories are available on AZPM's dedicated Native American Heritage webpage. Native American Heritage Month programs air on PBS 6 PLUS throughout November; please see the schedule guide for details.
November program highlights on PBS 6 include several multi-part premieres. The BBC's raw and passionate adaption of Charles Dickens' Great Expectations premieres with Episode 1 of 3 at 8 p.m. Thursday, November 3 on PBS 6. Part thriller, part mystery, Great Expectations is an epic tale of obsession, corruption, revenge, redemption, and forgiveness. Episodes 2 and 3 air at 8 p.m. on Thursday, November 10 and 17, also on PBS 6.
AMERICAN EXPERIENCE: Taken Hostage revisits the Iran hostage crisis when 52 Americans were held hostage at the U.S. Embassy in Tehran for more than a year. Unfolding like a political thriller, the story is told through the eyewitness accounts of those who took part in the events. Part 1 premieres on PBS 6 at 9 p.m. Monday, November 14, followed by Part 2 Tuesday, November 15, also at 9 p.m.
Ancient history buffs won't want to miss the premiere of a 2-part series exploring the mysteries of King Tut's life and burial. In Part 1 of TUTANKHAMUN: ALLIES AND ENEMIES, premiering at 8 p.m. Wednesday, November 23 on PBS 6, Egyptian archeologist Dr. Yasmine El-Shazly meets with historians and scientists to explore historical inconsistencies. Dr. El-Shazly continues to seek answers to questions surrounding this great civilization in Part 2 at 9 p.m. The theme continues at 10 p.m. with the premiere of SECRETS OF THE DEAD: Egypt's Darkest Hour. Archaeologists examine a rare mass grave dating to the collapse of ancient Egypt's Old Kingdom when political infighting and a changing climate brought down a dynasty in a moment of crisis and catastrophe.
November Passport exclusives include ASTRID ON WALTER PRESENTS, available for AZPM members to binge on November 3. A foreign language police procedural in the vein of Professor T, the series features an autistic police records clerk whose incredible memory recall and acute awareness of tiny details lead to a crime-solving partnership with the Paris district commander. In French with English subtitles.
Daylight Saving Time ends on Sunday, November 6. While it doesn't affect Arizonans all that much, it will have a slight impact on the NPR 89.1 program schedule. Starting Monday, November 7, Here and Now and Fresh Air will swap time slots, with Fresh Air airing at 11 a.m. Monday through Friday while Here and Now moves to 12 p.m. Monday through Thursday. Marketplace Morning Report will move to 6:51 a.m. and 8:51 a.m. Monday through Wednesday and 6:51 a.m. only on Thursday and Friday. Science Friday shifts to 12 p.m. on Fridays, with Arizona Science airing at 12:01 p.m. This schedule will continue until Daylight Saving Time begins again in March of 2023.
Classical 90.5 salutes Italian composer Gaetano Donizetti on the 225th anniversary of his birth on November 29. Although Donizetti is best known for his more than 70 operas, including Lucia di Lammermoor, L'elisir d'amore, and Don Pasquale, Classical 90.5 will focus primarily on his non-operatic pieces. Tune in on November 29 to explore the lesser-known work of a beloved composer. My colleagues and I at AZPM work to educate, inform, inspire, and entertain audiences on multiple media platforms every day. Thank you for your investment in AZPM and in our community. Together, we are making a difference in Southern Arizona.

Sincerely,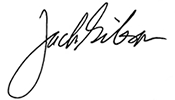 Jack Gibson
Chief Executive Officer