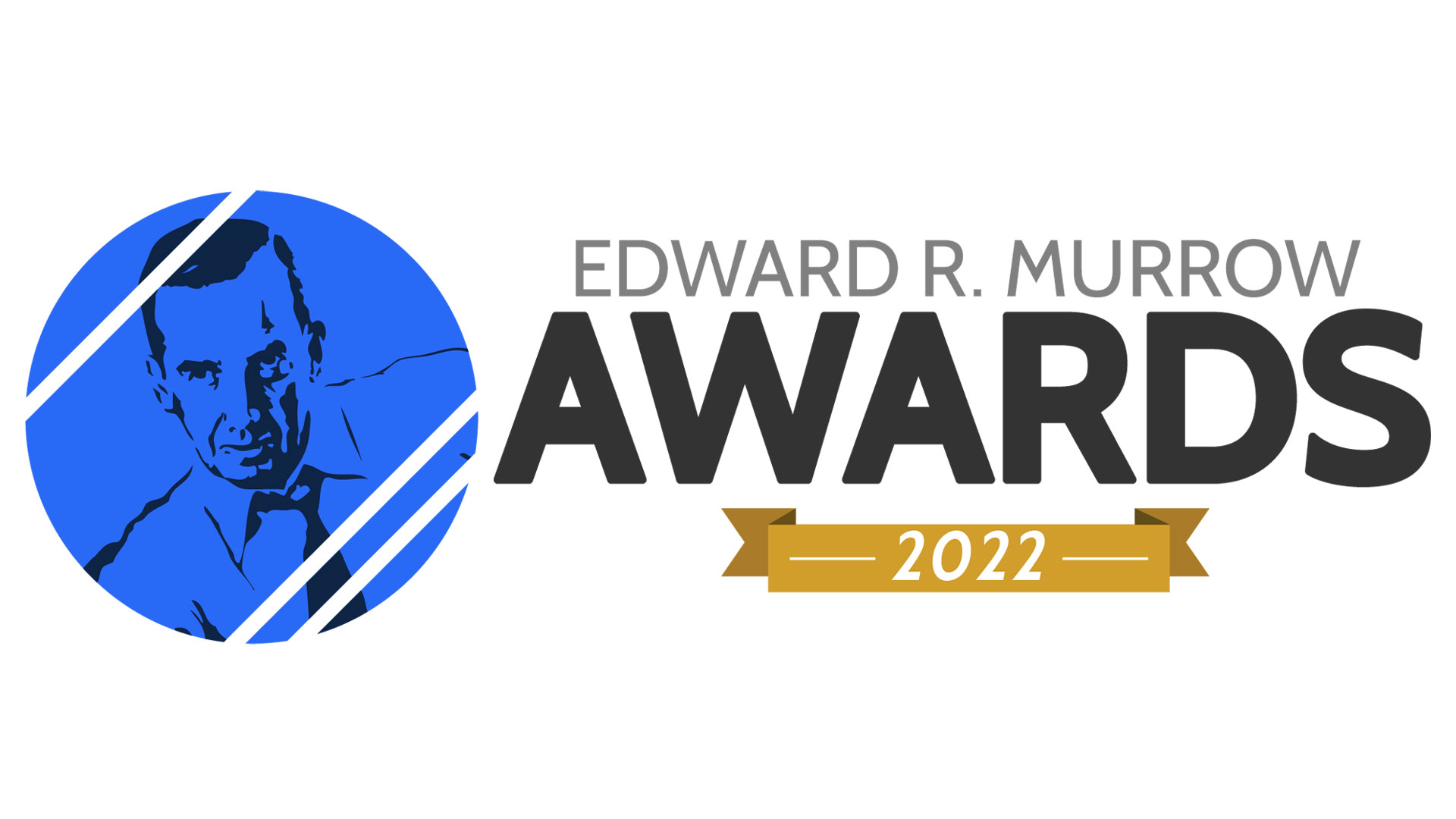 Arizona Public Media Received Five Regional Edward R. Murrow Awards in 2022
RTDNA
Arizona Public Media (AZPM) was honored with five Regional Edward R. Murrow Awards by the Radio Television Digital News Association (RTDNA).
The Murrow Awards are the embodiment of the values, principles, and standards set forth by Edward R. Murrow, a journalism pioneer who set the standards for the highest quality of broadcast journalism.
"The extraordinary content put forth by our talented team never ceases to amaze me. In the face of unprecedented societal and professional challenges brought on by the ongoing COVID-19 pandemic they were still able to produce eloquent and impactful stories," said Jack Gibson, AZPM Chief Executive Officer. "I am incredibly proud of our staff and honored that AZPM is receiving this well-deserved recognition."
AZPM received Regional Murrow Awards in the following categories:
Small Market Television
Excellence in Diversity, Equity, Inclusion
We Belong Here Too - Arizona Illustrated
Cáit NíSímón, John DeSoto
Since the start of the pandemic, there has been an alarming surge in violent attacks against Asian American Pacific Islander communities that have been linked to rhetoric blaming Asian Americans for the spread of Covid-19. From March 2020 to March 2021, the number of reported attacks grew from 3,795 to 6,603, with attacks on women making up sixty-five percent of reported cases. Although there have been few reports in Tucson, Arizona, we spoke to two leaders in the Asian American community about how their friends and loved ones are coping with and responding to potential threats.
Excellence in Video
Pandemic Dreams - Arizona Illustrated
Cáit NíSímón, Elena Lopez, Bob Lindberg, Nate Huffman
Over the course of the COVID-19 pandemic, people all over the world are reporting having what are now known as "pandemic dreams." We sat down with Dr. Michael Grandner, the director of the Sleep and Health Clinic at the University of Arizona, who answers questions from four characters about where their dreams have taken them over the past year. In our fully animated story, we learn about the vocabulary of dreams and how they might be helping us to make sense of our new normal in ways that we are incapable of doing during our waking life.
Feature
School in the Time of COVID - Arizona Illustrated
Cáit NíSímón, John DeSoto
Last fall the Tucson Unified School District had planned to open schools for a hybrid of in-person and remote learning. But with the continued rise of COVID-19 cases, the plan was postponed. We visit BASIS charter school in Oro Valley where the hybrid model has been in operation since October 15th 2020, to get a sense of the physical and mental toll it has had on teachers, students, and parents. BASIS schools have made the decision to delay the return to in-person learning until January 19, 2021. With a close eye on metrics, they hope to reopen campuses for primary school grades and then phase in middle and high school grades over the following weeks.
Hard News
Nogales, Sonora Shelter - Arizona 360
Tony Paniagua, Nate Huffman, Andrea Corona
Across Arizona's southern border, nonprofits and religious organizations continue to support asylum seekers who have waited months to present their cases in the United States. Tony Paniagua traveled to Nogales, Sonora where he visited a shelter providing aid and spoke to migrants about their journeys.
Small Market Radio
Podcast
Not all Border Sectors Are Equal-Border by Numbers, Part 1 - The Buzz
Christopher Conover, Alisa Reznick
As of the end of July, U.S. Customs and Border Protection reports that agents have had 1.2 million encounters, or apprehensions, during the fiscal year that began in October. The largest number of migrants crossed through the agency's Rio Grande Valley sector, but a closer look shows that each sector is unique in terms of how, and who, is coming.
AZPM won six Regional Murrow Awards in 2021, two in 2020, and four in 2019. Also in 2019, AZPM received its second National Murrow Award in the feature reporting category for Where Dreams Die. The radio news documentary Divided by Law won a National Murrow Award in 2016.
AZPM is part of Region 3 which includes Arizona, Colorado, New Mexico, Utah, and Wyoming. Regional winners automatically move on to the national round of consideration, which also includes digital news organizations, networks, and student competitors. The National Murrow Awards are presented at the RTDNA Edward R. Murrow Awards Gala at Gotham Hall in New York City in October.
---
Since 1971, RTDNA has been honoring outstanding achievements in broadcast and digital journalism with the Edward R. Murrow Awards. Among the most prestigious in news, the Murrow Awards recognize local and national news stories that uphold the RTDNA Code of Ethics, demonstrate technical expertise, and exemplify the importance and impact of journalism as a service to the community. Murrow Award-winning work demonstrates the excellence that Edward R. Murrow made a standard for the broadcast news profession.
Arizona Public Media (AZPM) is an editorially independent, nonprofit public service of the University of Arizona (UA) and provides three television program services (PBS 6, PBS 6 Plus, and PBS Kids), four radio services (NPR 89.1, Classical 90.5, Jazz 89.1 HD2 and the BBC World Service) and a variety of online program offerings. AZPM is funded by the generous support of annual and sustaining members, the business community through program underwriting, fee-for-service production activities, the Corporation for Public Broadcasting, and direct and in-kind support from UA. Arizona Public Media® and AZPM® are registered trademarks of the Arizona Board of Regents, which holds the FCC broadcast licenses for all AZPM stations for the benefit of the University of Arizona. More information about AZPM, including program schedules and Video-on-Demand offerings, can be found online at azpm.org.