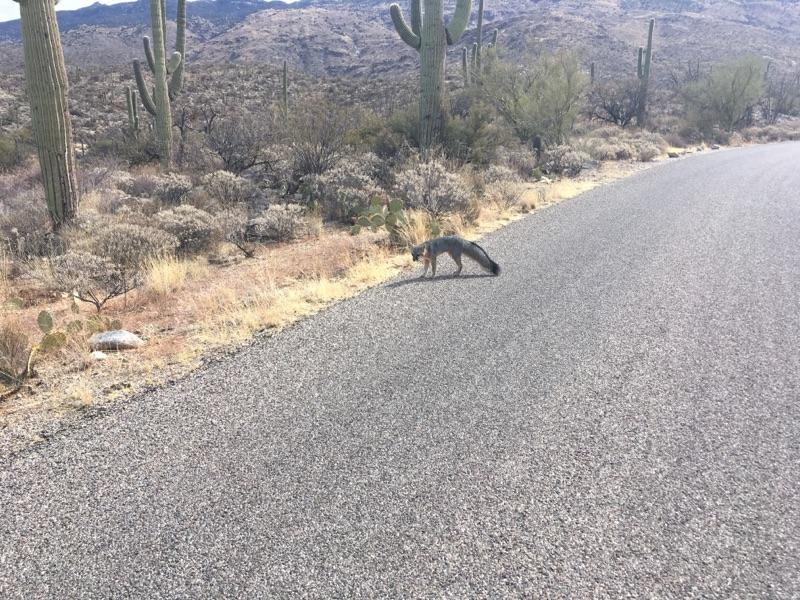 This photo distributed by Arizona Game and Fish shows a possibly rabid fox that injured three people in Saguaro National Park East on February 13, 2018.

Arizona Game and Fish
Arizona Game and Fish said a woman bitten by a possibly rabid fox should seek medical help before it's too late.

The unidentified woman reported being nipped by the fox at Saguaro National Park East Tuesday night, before the animal went on to bite two bicyclists nearby. The two bicyclists sought medical attention after the attack.
The animal was behaving in way that suggests it was rabid.

Rabies is almost always fatal unless it's treated before symptoms begin. Game and Fish is urging the woman who was attacked to call their office, 623-236-7201, or the Pima County Health Department, 520-724-7797.
The attack also prompted the department to reissue its standard warning: Stay away from wild animals that appear ill, and be sure your pets and livestock have been vaccinated against rabies.
So far this year, the state has confirmed 12 cases of rabies in foxes, bats, skunks and a coyote in Pima, Pinal and Cochise counties.