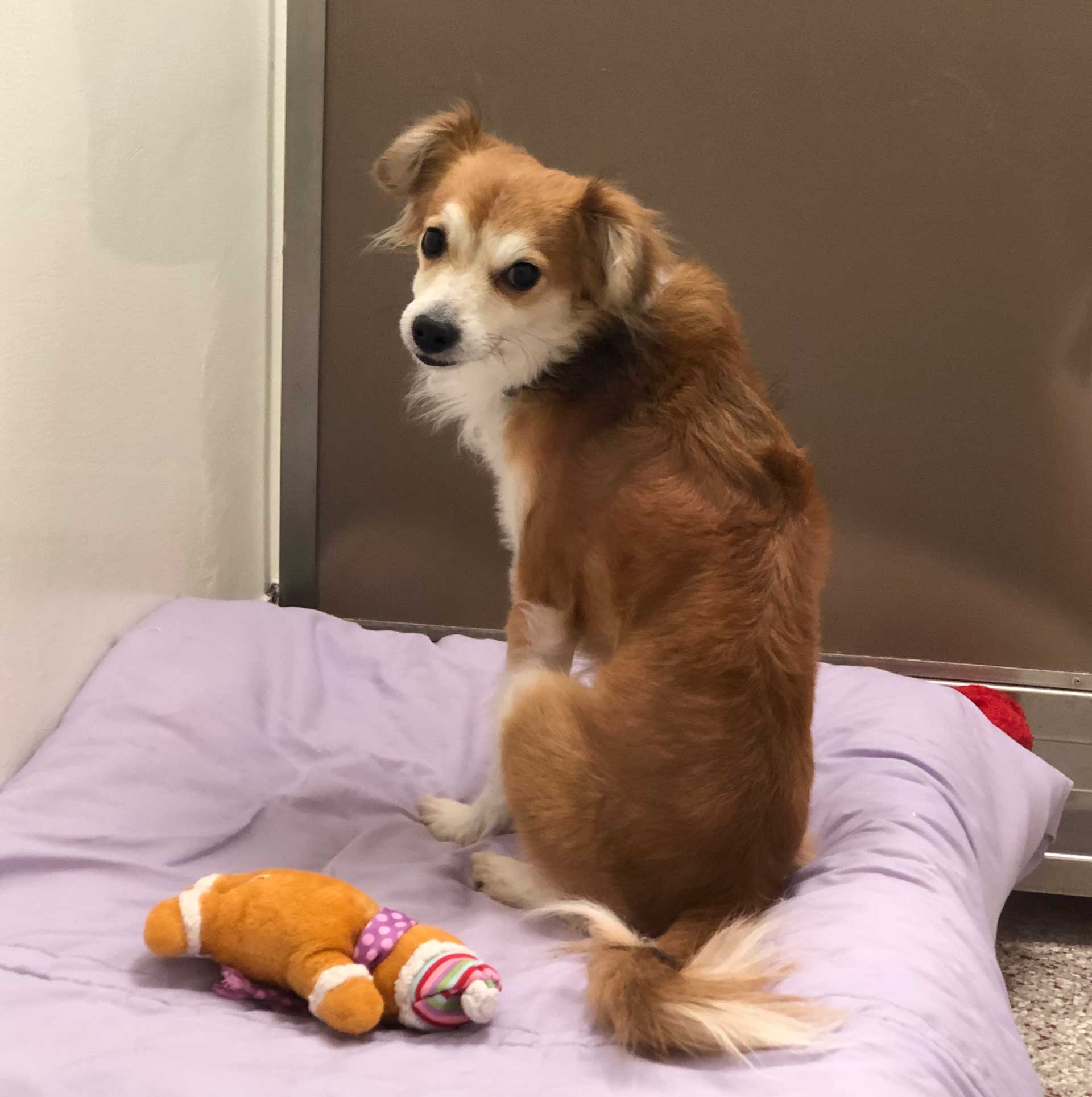 VIEW LARGER Romeo waits at Pima Animal Care Center to be picked up by his new owners, Feb. 20.

Sarah Workman/AZPM
If you want a dog but can't commit to full-time ownership, you can now borrow one through Pima Animal Care Center.
PACC's new "Day Trip" and "Pawjama Party" programs allow people to take a dog home for a day or even overnight. PACC spokesperson Nikki Reck says the short-term foster services provide mutual benefits for the people and the dogs.  
"Kennels can be loud. They can be really scary. They can be just ... overall stressful. So, being able to leave, even just for a little bit, is really good for [the dogs'] overall well-being," Reck said.  
In 2016, Maddie's fund extended a grant to Carroll College and Arizona State University to explore the stress-relief benefits of short-term fostering programs. The results found that shelter dogs experienced a significant reduction in stress levels after spending the night with a short-term foster parent.  
Reck says the program is perfect for people with busy schedules or those who may not be in the right financial place to adopt a pet but who want a little dose of dog time.
"If you live in a place where they accept animals but you're busy — like a college student life where you can't accept the responsibilities of a full-time pet, because there are quite a few responsibilities that come with owning one — this is a great opportunity," Reck said.
Those interested in short-term fostering can receive dogs anywhere from a few hours to a few weeks. To get more information about the program, contact PACC.
---
Sarah Workman is an AZPM intern and journalism student at the University of Arizona.