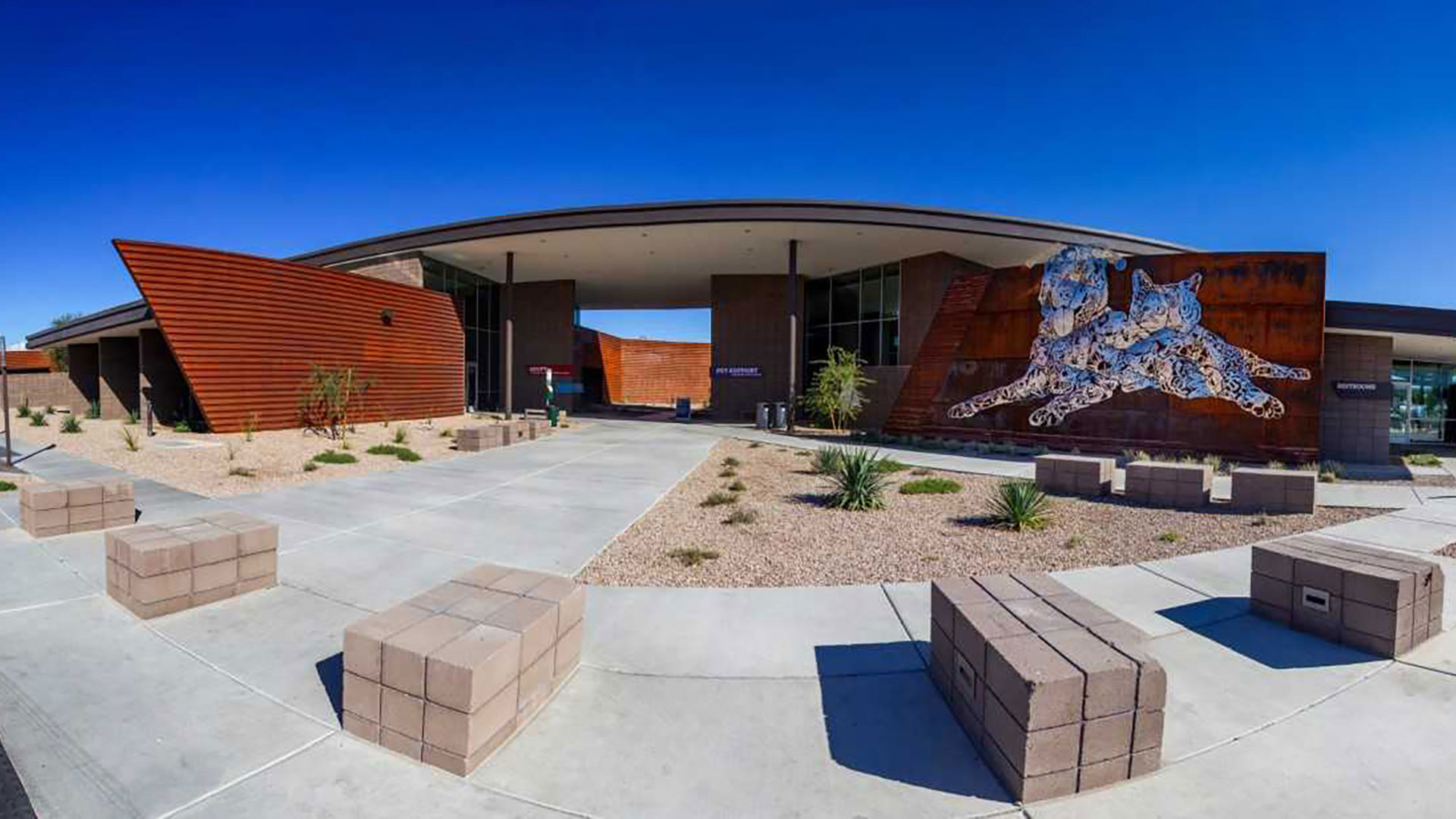 Entrance to Pima Animal Care Center
Pima Animal Care Center
When you walk into the Pima Animal Care Center's new facility you won't hear dogs barking or cats yowling. Instead, classical music streams quietly through the building.
And when you walk into the one of the spacious rooms set aside for cats — window-filled spaces with cat towers and carpeted posts — you start to realize you're in a kind of cat-scaled studio apartment.
Center spokeswoman Nikki Reck admits the animals living here have it pretty good.
"The music, especially — we pump it through for the dogs and the cats, because there have been some studies that show that having calming music just keeps the animals calm," she said.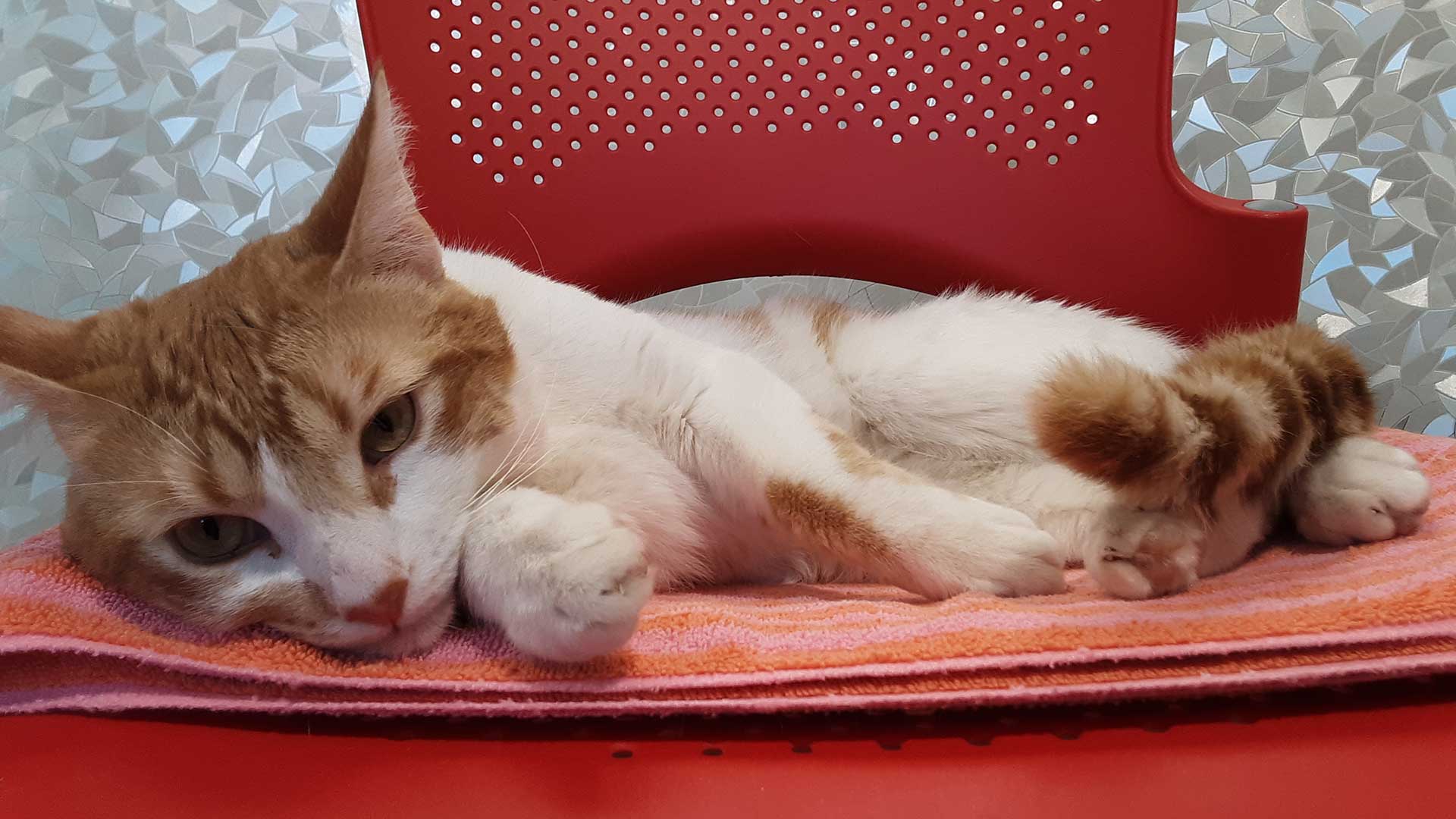 Former stray cat Pyrite relaxes in an upgraded feline facility at Pima Animal Care Center.
Anthony Perkins/AZPM
PACC celebrated the completion of a major renovation last year, and $22 million in bonds issued by Pima County and approved by voters in 2014 paid for the improved shelter. It eases a long-time overcrowding problem that produced staggering numbers in years past. Reck says the shelter took in 17,000 pets in 2018.
"We get anywhere from 50 to 100 strays every day," said Reck.
But the difference now is that there's room for them. In the renovation, the center increased its square-footage by more than 50 percent. That means there's room for animals to wait comfortably for their chance to be adopted into a new home, and there's room for them to heal and get healthy in the new, high-quality veterinary clinic.
Reck says some dogs and cats arrive at the shelter injured after being abused by previous owners, struck by cars, or sick from disease. The new building keeps animals separated to stop medical issues from spreading.
"We have a whole room for dogs with distemper. We didn't have that before," noted Reck. "Being able to separate them gives them the chance to get everything they need to recover faster without endangering the main population."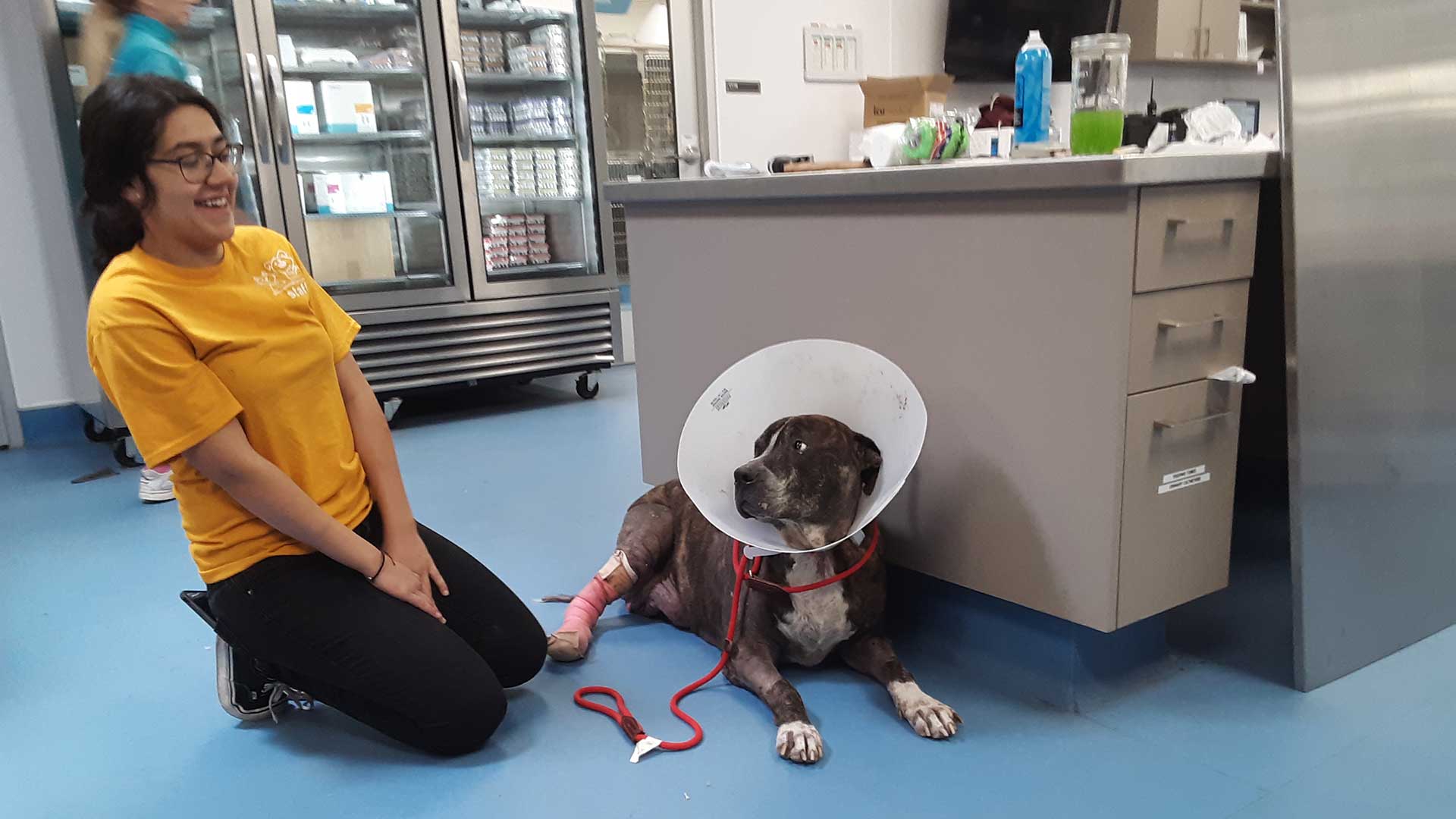 PACC veterinary assistant Jessica Franco treats mixed-breed dog Eugene's injured foot. An upgraded veterinary clinic was a major part of the facility's renovation for 2018.
Anthony Perkins/AZPM
The center's annual report says a quarter of pets with immediate medical needs are cared for at the shelter itself. Vets carried out almost 2,000 life-saving surgeries last year and performed almost 9,000 spay and neutering surgeries in 2018.
There's one aspect of the shelter that hasn't changed. It's when someone arrives to adopt a pet, and meets the newest member of the family for the first time.
"There's just a look that people get on their faces, and a smile that's just there," said Reck. "People know when they've found the pet for them."