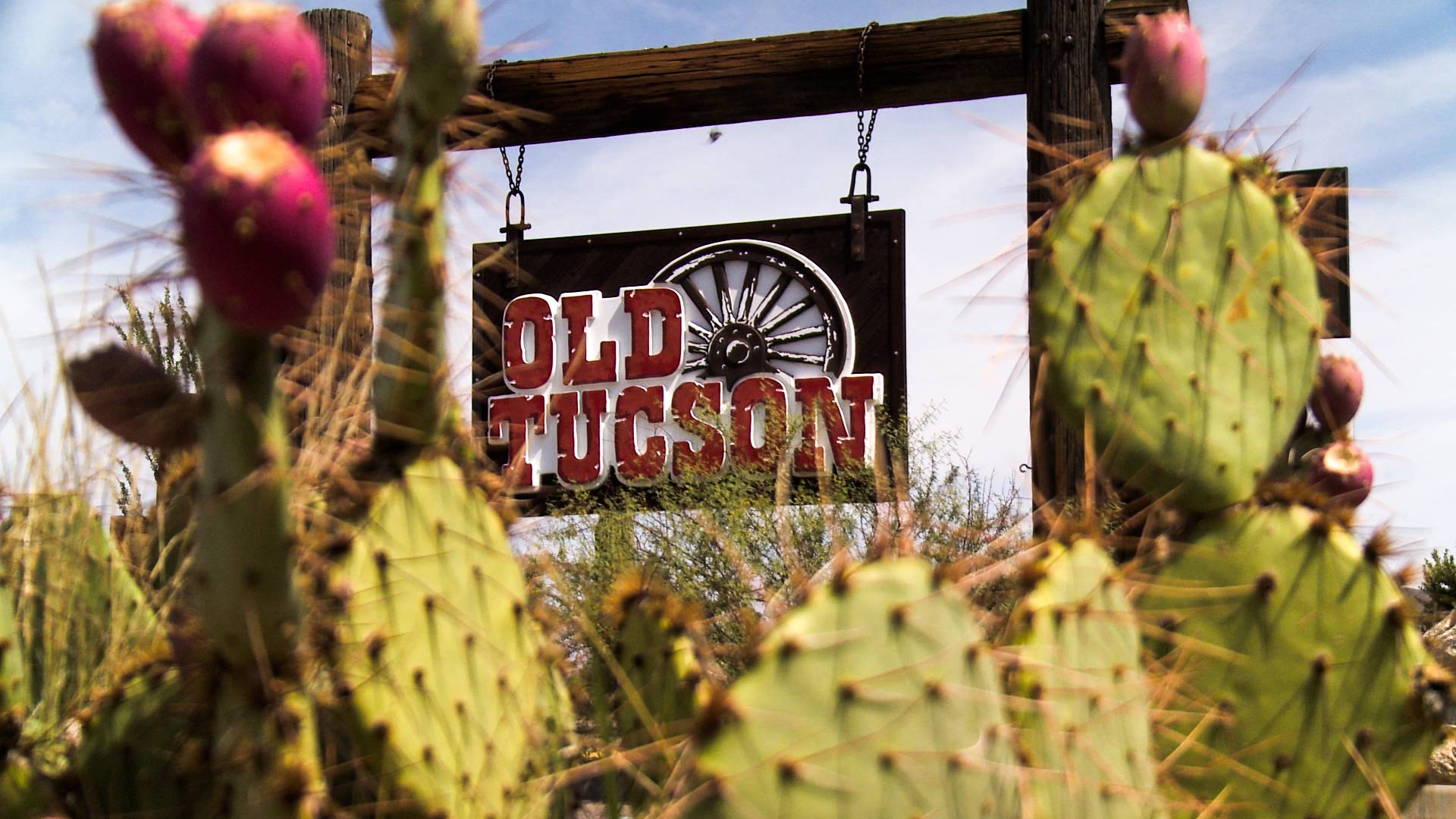 The sign for Old Tucson.
AZPM Staff
Old Tucson, the Wild West film set and tourist attraction built in 1939 that hosted Western icons like John Wayne and Ronald Reagan, will close indefinitely.
Pima County will take over the site, which is located in the county-owned Tucson Mountain Park, according to a Tuesday news release. The attraction suffered from a longstanding financial struggles that came to a head with the COVID-19 pandemic.
"We know how important Old Tucson is to our community, guests and employees," said Old Tucson general manager Terry Verhage. "But the ongoing COVID-19 public health protocols and restrictions limited park attendance to the point where Old Tucson could no longer stay in business."
The park first closed in March. Two weeks ago, it announced in a Facebook post the cancellation of its annual Nightfall event, which last year drew 34,000 and covers a significant share of the park's operating costs.
Pima County director of Attractions and Tourism Diane Frisch said the county plans to convene a committee to determine the future of the park.
"We certainly want to take a look at what we think the future could be. It's an important property to us and it's got a lot of historical, local and cultural background," she said.
Old Tucson Studios leased the land from the county. Frisch said they will end their contract early, which was scheduled through 2023. The county will take over maintenance and ownership of the site on Sept. 14.
Prior to the pandemic, film booking had virtually ceased and the attraction had been drawing fewer and fewer visitors.
Nearly half the park was destroyed by a fire in 1995. Later, Arizona eliminated incentives for shooting films in the state, and the Great Recession left a prolonged slump in tourism.
The 81-year-old park was first built as a replica of 1860s-era Tucson for the Universal Studios production of Arizona. For several decades, it provided the backdrop for Western movies, including Gunfight at the O.K. Corral and Tombstone.