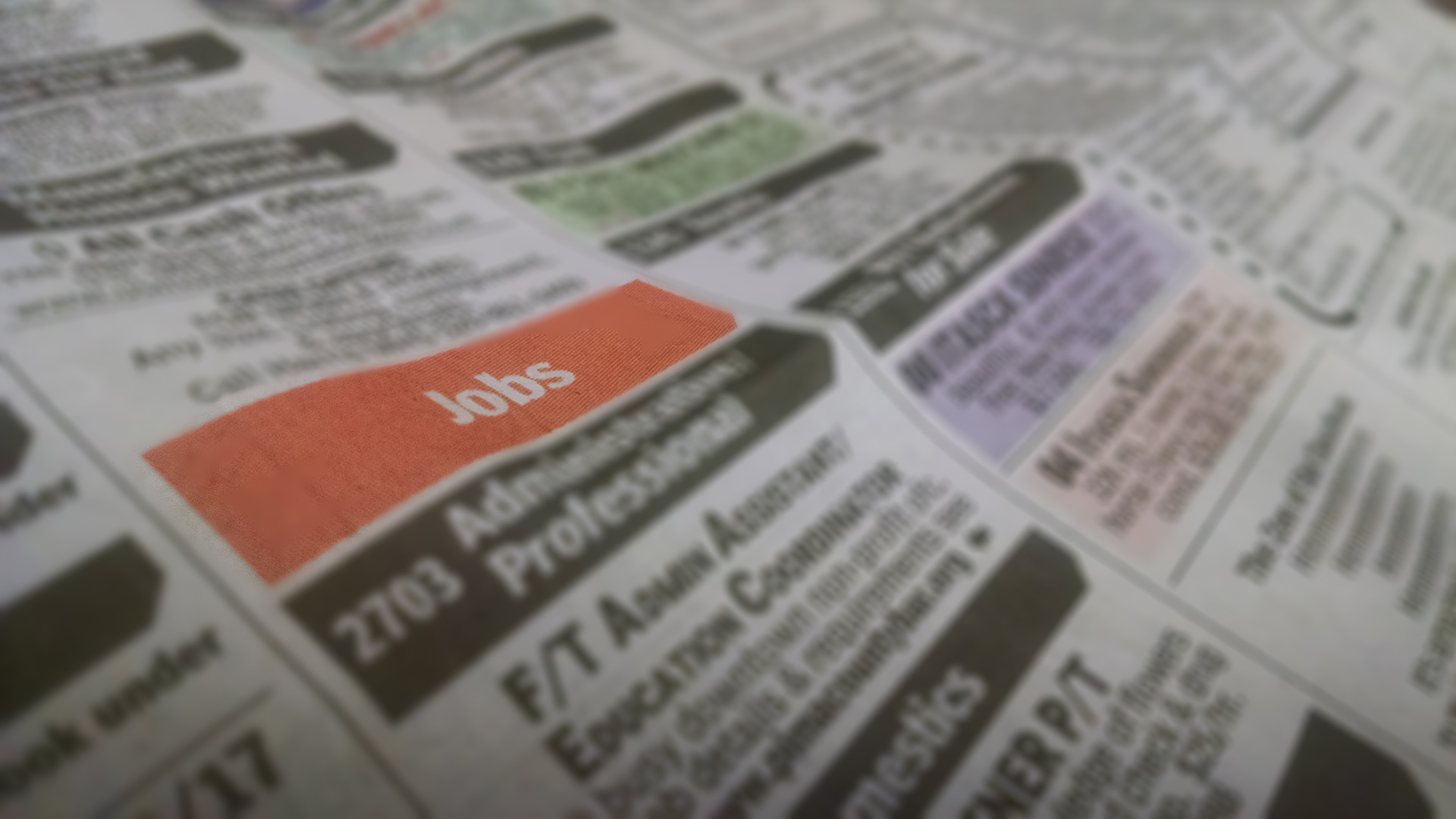 Newspaper classified listings.
AZPM Staff
More than 1.3 million people are receiving unemployment benefits in Arizona, according to the latest numbers released by the state.
Last week, 188,915 new claims were filed by Arizona residents, an increase of more than 61,000 over the week before.
Nationally, the unemployment rate is falling. The federal government reported in early September that the unemployment rate dropped to 8.4%, down from 10.2% the previous month.

Unemployment in the state had showed a slight decline at the beginning of August but began a steady climb again.
The self-employed are still the largest group in Arizona filing unemployment claims, filing 172,651 new claims last week.
Arizona officials are bracing for the end of $300 federal unemployment supplemental payments. The state has paid those benefits for the last six weeks, but they could end at any time as the limited federal funds run out.
State officials said they have contacted the federal government to try and get and some idea about when the funds will run out but so far have not received any answers.
The funds, which come from FEMA, are available to all states, so as more states use the money it will run out more quickly.
State officials had hoped Congress would pass a longer-term solution, but so far that has not happened.