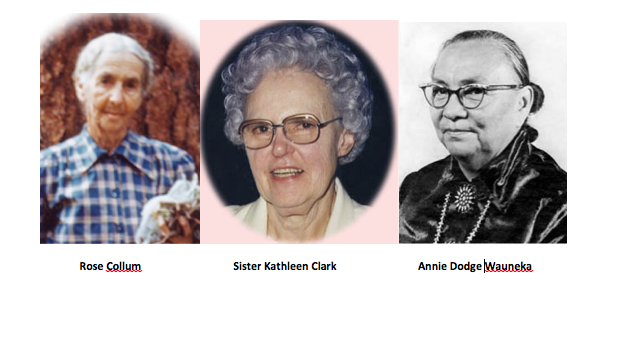 Arizona Women's Hall of Fame
Women have played big roles in Arizona's history, and to mark the end of Women's History Month Tuesday, AZPM's Amanda LeClaire compiled this report.
Listen:
Ask many Arizonans who the state's most prominent women have been, and they are likely to name Sandra Day O'Connor, first female U.S. Supreme Court justice; or perhaps Isabella Greenway, the first Arizona woman elected to Congress, in 1932; or any of the state's four female governors.
There are others, less well known but no less important, and a section of the Arizona State Library in Phoenix is devoted to their lives and those of other important women in the state.
Melanie Sturgeon, director of archives at the library, has worked extensively in the preservation of women's history and she says there are a lot of Arizona women who deserve to be better known by Arizona residents.
"I think Arizona women have done a great deal, not just in our state, but nationally as well," Sturgeon said.
One of them is Annie Dodge Wauneka, an advocate for the Navajo and the tribe's first female legislator. At a fairly young age, Sturgeon said, Wauneka "became a member of the Tribal Council and spent most of her life fighting for better education, better buildings, better schools and better housing for people on the reservation, and especially health issues."
The New York Times, in Wauneka's obituary in 1997 when she died in 1997, called her a "medical crusader." She was inducted into the National Women's Hall of Fame in Seneca Falls, N.Y.
Sturgeon said another important figure was Rose Collum. Born in 1870, Collum was a self-taught botanist at a time when women weren't very respected in the sciences.
"She became really well known among botanists," Sturgeon said. "She discovered a couple new species, and she really helped in Arizona promote the use of native plants in landscaping."
Tucsonans should also know about Kathleen Clark, Sturgeon said. Clark was a Catholic nun who worked at St. Joseph's Hospital in the 1970s. Clark was a childen's advocate, establishing Casa de los Niños in 1973.
"She saw all of these children coming in who were abused or abandoned and in really bad shape," Sturgeon said. "She established the first child crisis nursery in Tucson, and it became the model for a lot of other cities."
Clark died in 2003. The children's center continues operating.
Find more about women's history in Arizona here.